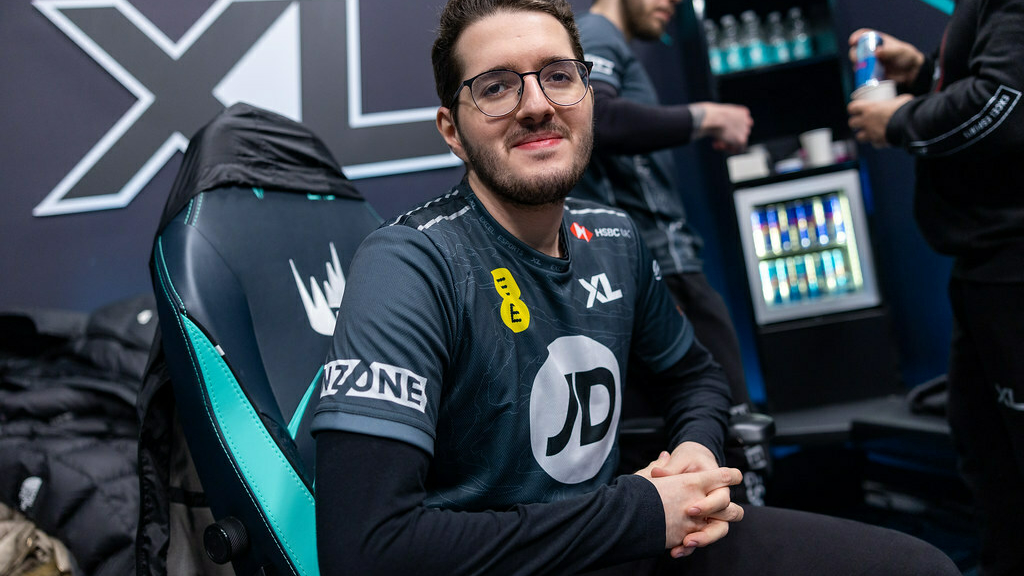 Photo by Michal Konkol via Riot Games
At the moment 2023 is being a year to forget about Excel Esports. The British organization faced the new season of League of Legends with as much ambition as pain its results have generated. Excel has been the only team in the League of Legends EMEA Championship (LEC) that has not qualified for the group stage within the new format of the European competition. For this reason, the club is looking for changes within its squad and the next one that would stop being part of the starting five would be Andrei Dragomir «Xerxe«.
Last April 3 Alejandro Gomis «anonymity«, journalist from Blix, advanced that Xerxe would cease to be part of the starting five of Excel Esports for the summer season. The British organization would not have any defined substitute as it would be between different options and many of them would be players participating in the current edition of the European Masters. In addition, this 2023 the entity could not resort to its academy to find a new jungle, since at the end of 2022 it stopped operating with it after Verdant bought the place for the NLC.
A few days later, the jungler himself has indirectly confirmed that he will not be part of the Excel Esports starting five. On April 6, Xerxe confirmed through from Twitter that the British organization has allowed him to explore options for the following season. In the case of confirming his departure, Excel would have made three changes to the starting five so far this season. First Dino Tot «LIMIT» replaced Raphaël Crabbé «targamas" for the spring season and later Vincent Berrié «Vetheo» went to the bench since Felix Braun «Abbedagge» took his place.
The worrying path of Excel
With the departure of Xerxe from the starting five, the British entity seeks to give a radical turn to the season it has had. In the first half of the year the club has only achieved three victories (1-8 in the winter season2-7 in the spring season) and has finished bottom club in both regular phases. This still keeps Excel as one of the few western clubs yet to finish a regular season with more wins than losses. In addition, only in 2022 did he manage to qualify for the playoffs.
You can follow all the news in our League of Legends section.