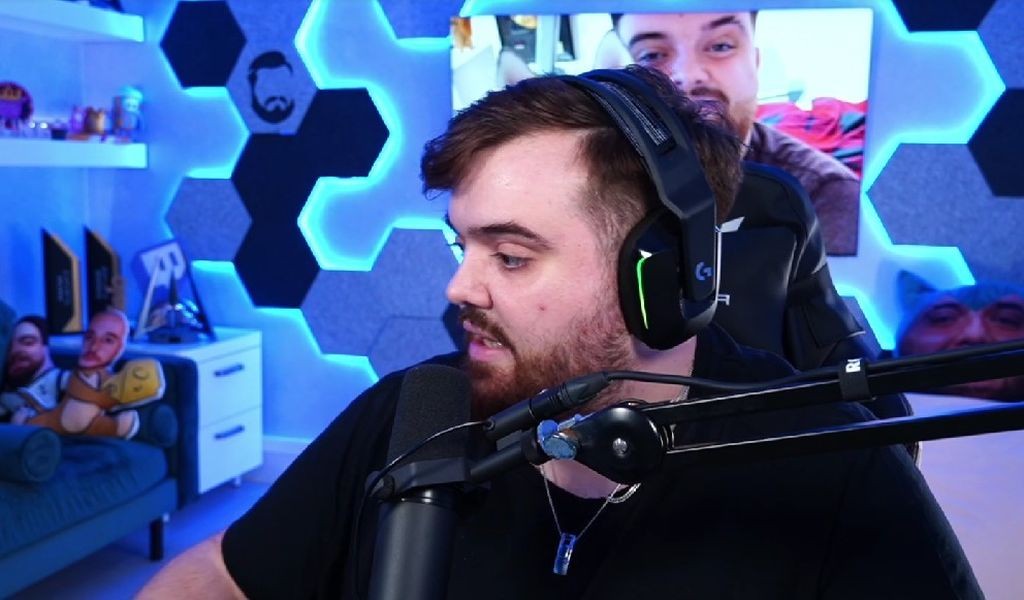 Image source: Twitch.tv/Ibai
KOI and Karmine Corp have an important common denominator: being founded by one of the most important content creators in their respective countries. Therefore, they generate a large social mass. The two organizations generate large audiences thanks to the potential of the brand they have acquired through figures such as Ibai Llanos and Kamel Kebir «kameto«. However, to date the two clubs had not met in an official competition match. To celebrate, Ibai has offered Kameto a succulent bet that he has yet to accept.
On April 27, Karmine Corp and KOI will face each other in the VALORANT Champions Tour (VCT), the most important competition in VALORANT. Both clubs reached the championship as partners with Riot Games, something that generated great expectations among the followers of the shooter. with the possibility of doing co stream, having both teams was a major claim for the league in EMEA. This is a confrontation not applicable in the highest competition of the European League of Legends, the League of Legends EMEA Championship (LEC), because KCorp did not reach an agreement for an LEC slot. Instead, KOI was able to land hand in hand with an agreement with Rogue.
The first episode of the rivalry between KOI and Karmine Corp -within official competitions- leaves no one indifferent, much less Ibai. Thus, he streamer has decided to propose a bet to Kameto: if his team beats KCorp, the French content creator will have to dress up as Magikarp – alluding to a carp, the nickname of KOI – for a whole streaming. For the moment, the founder of the French organization must respond to the proposal, but in the event that his club wins, Ibai Llanos has already advanced that if he loses, he will do what he asks. However, the Basque is very sure of the victory of his team.
Hello @Kammeto this month we face each other in Valorant.

First @KOI vs @KarmineCorp of history in official party.

Since I know that we are going to win, I suggest that if you lose, you do a whole streaming disguised like this.

If you win, I do what you say. pic.twitter.com/DsrmbtgNfM

— Ibai (@IbaiLlanos) April 6, 2023
Parallel paths that have almost never coincided
The similarities between KOI and Karmine Corp have led many fans to believe that both clubs have virtually parallel paths. Taking into account the differences and the respective foundation times, in both cases there are similarities. However, during the last two years the organizations have not faced each other in official matches. The only time both teams have seen each other has been in the League of Legends friendly organized by KOI for the club's presentation. KCorp was the invited entity and visited the Palau Sant Jordi in Barcelona with emblematic figures such as Martin Larsson «Rekkles» or Lucas Simon-Meslet «Cabochard«. Later the tents traveled to France to play the return.
You can follow all the news in our section streamers.