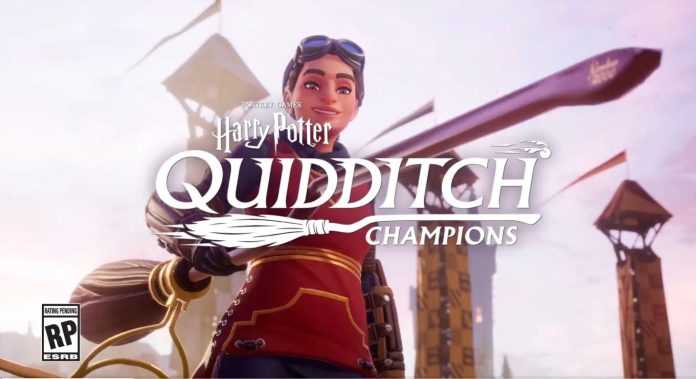 On April 17, Warner Bros Games presented a Quidditch video game by surprise which is not integrated with Hogwartts Legacy. It's not the Quiddich game we want, it's the one we deserve. We tell you how to access the early access of Harry Potter: Quidditch Champions and everything we know.
Harry Potter: Quidditch Champions, we didn't see it coming
Surely when you were walking through the grounds of the magic school at Hogwartts Legacy and they did not let you go to the Quidditch field you did not expect this. We all think that Quidditch would come to Hogwartts through a DLC payment but clearly Warner had other plans.
The company that owns the rights to the most famous wizard in the world has published a tweet in which they have presented Harry Potter: Quidditch Champions, a video game based on the king of sports from the magical universe created by JKRolling. At the moment it is not known what kind of game Warner Bros has prepared, but the speculations have not been allowed to wait. Certainly in the video you can see a very "Fortnite" aestheticso many speculate if it will have been done in Unreal Engine.
Calling all Beaters, Chasers, Keepers, and Seekers! Harry Potter: Quidditch Champions limited playtest signups are live now! Sign up at https://t.co/E9cQekLOzV. #QuidditchChampions pic.twitter.com/AQhKfg4NKD

— Warner Bros. Games (@wbgames) April 17, 2023
How to access the early access from Harry Potter: Quidditch Champions?
What we do know (or think we know) is that the game will be Available on all console and PC platforms and not on mobile, judging by the questionnaire to access your early access. If you want to try the game you have to register on the game's website and answer all its questions.
The questions that follow one another in the questionnaire do not allow us to deduce if it is a free to play with style battle pass Fortnite or it will be a game with cost to use. Although the truth is that, judging by Warner's latest statements about giving the magical world of Harry Potter a spin, microtransactions are coming.