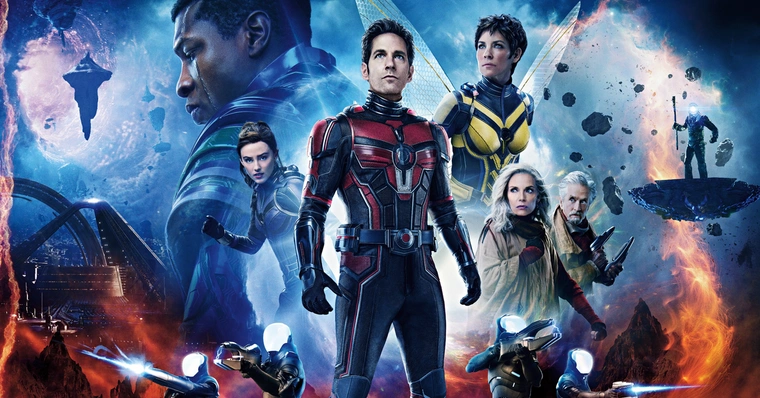 For the director, the public needs to be patient with the studio as they present new stories.
After its latest releases in cinema and streaming, the Marvel Cinematic Universe has been much more criticized than in relation to its first phases; currently on "The Multiverse Saga," the co-director of Avengers: Infinity War It is Ultimatum, Joe Russo defended the studio and said that fans need to be patient with the story being told.
In an interview with the Radio Times, Joe Russo spoke about the divisive reception that the latest Marvel productions, such as Ant-Man and the Wasp: Quantumaniahas been receiving. "There is no one better at telling stories right now than Kevin Feige, if you're going to bet on someone, you bet on him," Joe declared. Afterwards, he gave a lengthy explanation of his opinion of the Multiverse Saga, saying:
"I think the kind of story that unfolded in the phases that we worked on was a very specific story that closed in those phases and now it's time for a new story and I think that's where Marvel is going. They're telling you a different story, a very new story, and I think the audience needs to be patient with that redirection because you can't keep telling the same story over and over again or you lose the audience.

I think they're taking some big risks, they're playing with the tone and they're putting diversity in as much as anyone else telling stories right now and all of those things are big wins for a large-scale story."
The next movie marvel studios opening in theaters is Guardians of the Galaxy Vol. 3, that brings the return of Chris Pratt as Peter Quill, Zoe Saldana like Gamora, Karen Gillan like Nebula, Pom Klementieff like mantis and dave bautista like Drax. Bradley Cooper It is Vin Diesel remain the voices of Rocket Raccoon and Groot, in addition to Maria Bakalova like Cosmo's voice. Among the new names, the biggest highlights are Will Poulter as Adam WarlockIt is Chukwudi Iwujiwhich interprets the High Evolutionary in the movie.
Guardians of the Galaxy Vol. 3 premieres in theaters in may 4th.
See too: