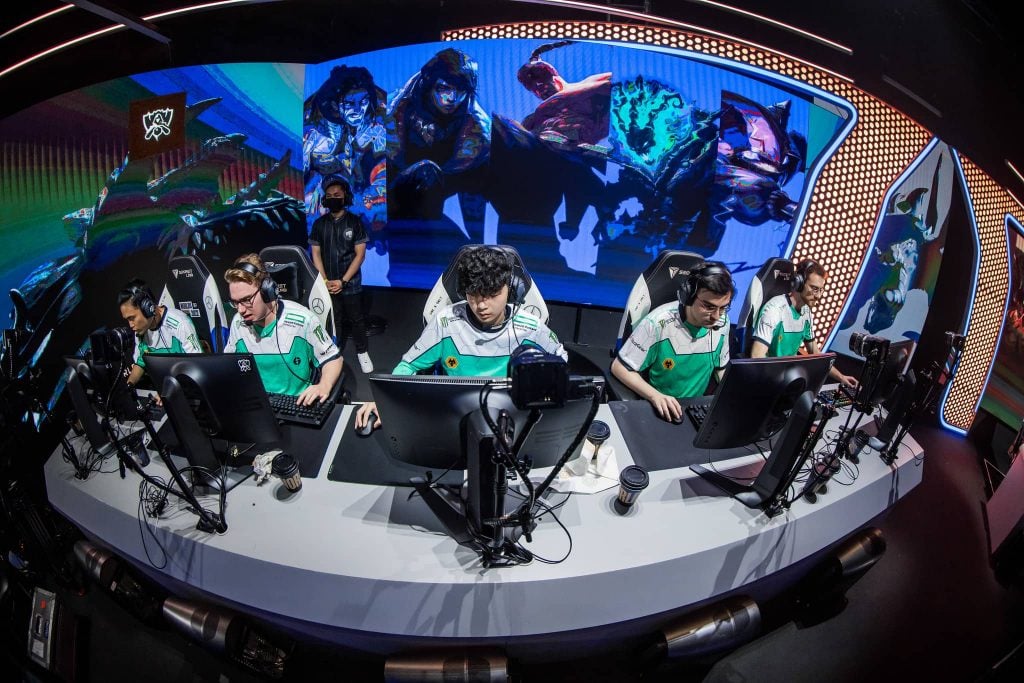 Photo by Colin Young-Wolff via Riot Games
Evil Geniuses could be facing one of the most difficult moments in its history since its return to the League of Legends Championship Series (LCS). The North American organization is under the spotlight after allegedly forcing Kyle Sakamaki «danny»to play in the playoffs despite not being in a position to do so. In addition, in other sections such as Dota 2, he is in full legal battle against figures like Sumail Hassan. In the sports field, the club would be willing to make a radical change after the development of the Spring Split.
The rumor mill with Evil Geniuses started in the afternoon, when the club decided to release an official 'cryptic' statement via Twitter. «Evil Geniuses takes pride in our commitment to competitive performance and talent development. After the end of Spring Split from 2023 we will make changes to the squad that are fully aligned with this will", affirmed the North American organization. Despite not officially confirming any type of departure, the debate spread especially when players like Philippe Laflamme «vulcan» responded to tweet with ratio.
However, hours after Evil Geniuses made the announcement of their announcement, the outputs within the entity were leaking. According to Alejandro Gomis «anonymity«, journalist from Blix, the American club will do without four of its players in the future: Kim Chan-ho «Ssumday», Kacper Sloma «Inspired», Ian Victor Huang «FBI» and Vulcan. In short, the organization would set up a new staff around Joseph Joon «jojopyun«, who would be the only player who would stay on the team. The changes would come after falling in the playoffs 0-3 against Golden Guardians, LCS runner-up under surprise.
What will Evil Geniuses do with the players?
In the case of confirming the departures of the four players, of which Ssumday and FBI were signed at the end of 2022, many fans are wondering what Evil Geniuses will do with them. All the players of the North American organization have a contract with the entity until 2024 at least, while the ADC counts until 2025. Therefore, the question arises as to whether EG will retain them this Summer Split so as not to give them up to direct competition, whether to sell them or wait for the off season for it or if he will give them a letter of freedom to leave despite the price he came to pay for them.
You can follow all the news in our League of Legends section.