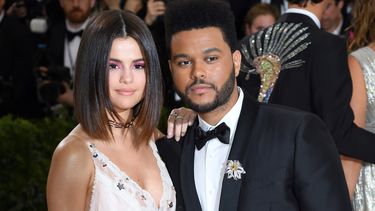 HBO 'Sculpture' has caused quite a stir. Creators Sam Levinson and Abel Tesfaye go to great lengths in this quirky tale. But are they addressing a painful truth here or is it a runaway fantasy? Many viewers play with that question. Now a new theory has come to the fore, that this story is based on the life of Selena Gomez.
The attentive viewer sees many parallels between the lives of Jocelyn and Selena.
Is 'The Idol' Based On Selena Gomez's Life?
It is likely that Abel Tesfaye (better known as The Weeknd) was inspired by ex-boyfriend Selena Gomez. There are many similarities between the lives of Selena and the main character, Jocelyn. This thing has also been noticed by Selena Gomez herself. Sources say that the singer feels angry and anxious about the events of the controversial show.
Fans are convinced that Lily-Rose Depp's character, ambitious but troubled pop singer Jocelyn, is actually based on The Weeknd's most famous ex, Selena Gomez. in the first episode of 'Sculpture' We see pop star Jocelyn (Depp) preparing to make a comeback after she had to cancel her last tour due to a nervous breakdown following her mother's death from cancer. Jocelyn seeks to regain her status following this mental health crisis and does a photo shoot for the cover of her new album, featuring a bizarre accessory: a hospital bracelet.
Selena Gomez superfans will undoubtedly recognize the reference: The singer, who has been very open about her mental health struggles over the years, herself wore a hospital bracelet on the cover of her single. 'Bad Liar' in 2017.
there is more …
Like Jocelyn, Selena rose to fame at a young age and has a tight-knit team committed to keeping her career a success. In the Selena Gomez documentary, we find out that her former assistant was pretty toxic, and guess who else…
As icing on the cake, Jocelyn canceled her tour due to mental issues, just like Selena did in 2016 with her 'Revival Tour'. A year later, Selena and The Weeknd entered into a relationship. Are these similarities mere coincidence? We don't think so.