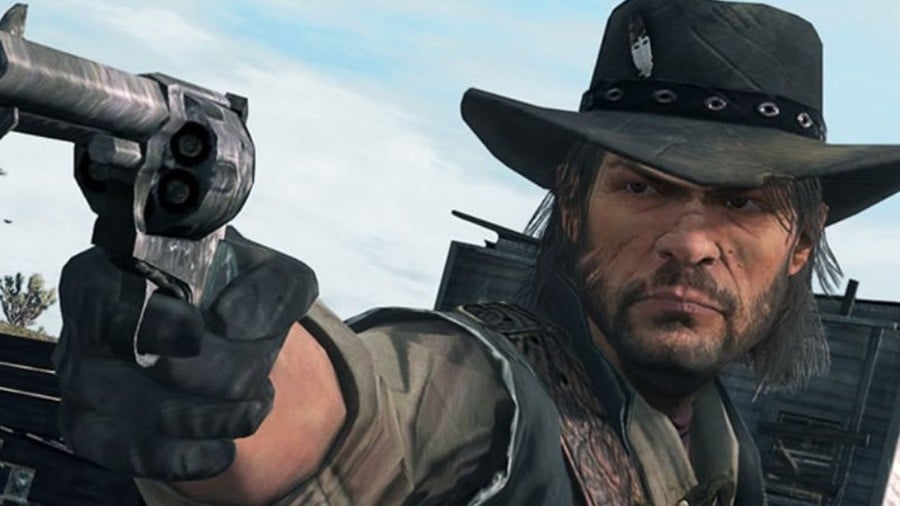 After the troubled release of the Grand Theft Auto Trilogy on multiple platforms, including the Nintendo Switch, it looks like Rockstar Games could potentially remaster yet another of its older titles.
It looks like the 2010 wild west release Red Dead Redemption, starring John Marston, could finally return. Last month Korean rating board listed a new version of the titleand this week Rockstar rolled out a new website update referencing a possible remaster of the title, while releasing a slightly updated logo.
If you squint hard enough, in the corner of the logo, the trademark (TM) has been replaced with 'R' for "registered". This was highlighted by Rockstar Games enthusiast and social media user 'Tez2'. Interestingly, Switch is also one of the newly added "platform buttons" on the website, but it also notes that this is a preview and "not indicative of platform availability".
Nintendo's current hardware could potentially be in the running for a game like this if it was a remaster instead of a complete remake of the original PlayStation 3 and Xbox 360 title. There are also other options for older hardware like cloud releases.
Rumors of the Red Dead Redemption revival have been swirling for years now. Oddly enough, a Nintendo Switch controller image was also found inside Red Dead Redemption 2. And last July, there were reports that an RDR remaster was being scrapped after the release of the GTA trilogy. However, these latest developments seem to suggest that something may actually happen in the future.
So if the rumored remaster goes ahead, a Nintendo system could potentially stand a chance – especially after the GTA Trilogy remaster was released on the hybrid platform. And even LA Noire was made available to Nintendo fans in 2017.