Development kits for Nintendo's next console are now with key partner studios and launch is planned for next year, sources have told VGC.
According to multiple people with knowledge of Nintendo's next-gen console plans, the company is likely to release new hardware during the second half of 2024 to ensure it has plenty of inventory available on day one and to avoid the kind of shortages of the PlayStation. 5 and Xbox Series X|S.
Although specific details about the console are being closely guarded, those VGC spoke to indicated that the next-gen console would be able to be used in portable mode, similar to the Nintendo Switch.
Two sources VGC spoke to suggested the console could launch with an LCD screen, rather than the more premium OLED, to reduce costs, especially given the increased storage needed for higher-quality games. The current Switch comes with only 32GB of internal memory, while many current PlayStation and Xbox games are over 100GB.
Like its predecessor, the new Nintendo console will also accept physical games via a cartridge slot, the sources said.
Other details, such as backwards compatibility support for Switch games (physical and digital), are still unclear. Nintendo has said it wants to convert as many of the Switch's 100m+ user base as possible to its next system, although some third-party publishers are said to have expressed concerns that legacy support for Switch games could negatively impact sales of next-gen titles.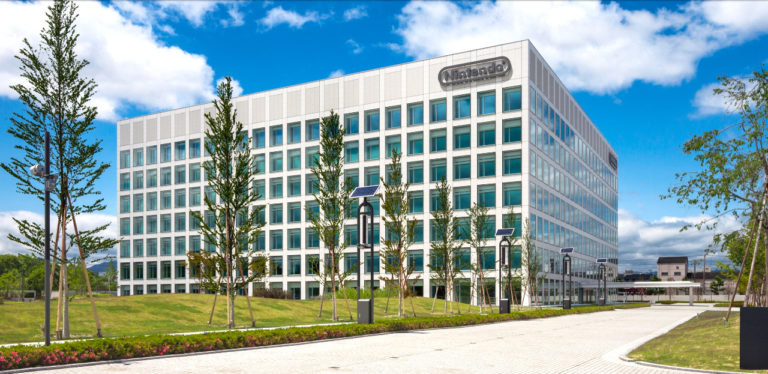 Nintendo did not immediately respond to VGC's request for comment for this story.
The Tokyo-based industry consultant Dr. Serkan Toto told VGC that a 2024 console launch would make sense for Nintendo, as it is expected to see double-digit declines in Switch hardware and software sales this year after seven years on the market.
"I would generally say that when you look at Nintendo's financials, it seems clear that it's time for a new piece of hardware in 2024," he said. "Hardware is already expected to decline 16.5% year-on-year in the current fiscal, while software is expected to fall 15.9%.
"The only way to keep these losses from completely blowing up next fiscal year is a new device, and the second half of 2024 sounds like a realistic release window to me."
ReedPop's head of games B2B, Christopher Dring, told VGC that a 2024 release would fit with Nintendo's historical trend of launching hardware 'mid-cycle' compared to the PlayStation and Xbox.
"The original Switch was released over three years after the PS4 and Xbox One, which proved to be an effective move for Nintendo. A second half of 2024 release for the Switch 2 would be nearly four years after the PS5 and Xbox Series X and S, so we would see a similar 'mid-cycle' launch for Nintendo," he said.
"I would argue that unlike 2017, Microsoft and Sony's consoles still feel relatively new at the moment, partly due to a lack of components slowing down rollouts in the first two years and software delays meaning we haven't seen too many titles take full advantage of either PS5 or Xbox Series X. So it remains to be seen if Nintendo will enjoy the same advantage.
"But the biggest competitor Nintendo faces is itself. While its core fans are eager for more hardware, its more family-oriented 'casual' fans will need more convincing. What will the next Mario Kart offer that they won't, for example from the current one?
"Nintendo has struggled to upgrade players in previous generations, so the way it approaches things like digital libraries, the Nintendo Account and even backwards compatibility could prove crucial to the next system getting off to a strong start."
If Nintendo releases the Switch's successor closer to Christmas, Dring said he'd expect a deeper launch line-up than what we saw with the first Switch, which arrived earlier in its launch year.
"In 2017, Nintendo spread out its releases with a big game arriving almost every month," he said. "By the time the holiday season rolled around, the company had Mario, Zelda, Splatoon and Mario Kart – plus a number of smaller titles like Arms and Xenoblade – to push the console over the crucial Christmas sales window.
"If Nintendo chooses a release in Q4 next year, I would expect the company to have more games ready for launch."
In May, Nikkei Asia claimed to have been informed by a source close to Nintendo that work on the company's next console appears to be proceeding smoothly. "Development appears to be progressing well," they said. "But a product launch won't happen until next spring at the earliest."