The One Ring has finally changed hands.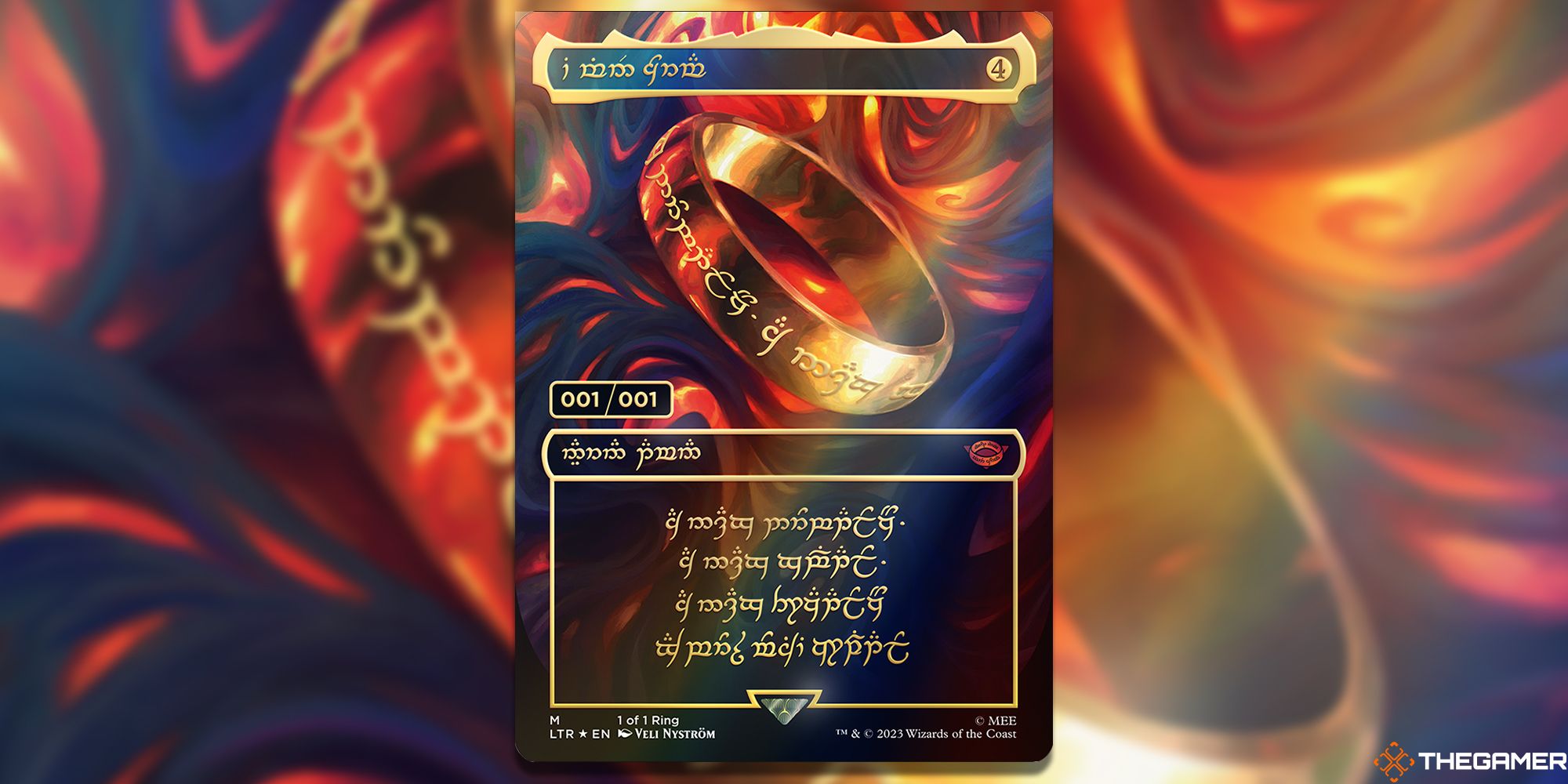 Over a month after being found, it looks like Magic: The Gathering's mega-rare and extremely valuable The One Ring card has finally been sold by its owner. It was believed that the owner was potentially listening to offers on the table, which is why he waited so long for the card to sell, but a new video on TikTok has shown Magic: The Gathering fan Post Malone buying the card for an undisclosed fee .
The video itself was uploaded to TikTok by Brook Trafton, who now seem comfortable sharing their identity after initially wanting to remain anonymous. Trafton had posted a video yesterday of them holding the card shortly after pulling it, and was apparently preparing to announce the card's departure today. The separate video of the sale appears to show Post Malone agreeing to buy the card
Related: Hey Hasbro, Please Don't Destroy Dungeons and Dragons with AI
"When I found that one ring, the first person that came to mind was Post Malone," the video description reads. "I've been playing MTG since I was a kid, and of course it would be great to keep this card. But for a guy like me, being able to sell it is life-changing. I just hoped it would go to someone who would appreciate it on it as much as I do. This is my dream come true, meeting Post Malone and him buying the One Ring card from me is literally a moment straight out of a fairy tale."
The video itself is very short, only really showing the card changing hands along with a few heartwarming scenes with Post himself. Therefore, we don't know how much the card has sold for, but the highest bounty for the card was posted at $2 million close to its release. Someone in the video's comments has claimed that Post bought the card for $2.6 million, though there's no way to confirm that figure at this time. Whatever the final figure is, it's almost certainly the highest amount ever paid for a single MTG card.
Next: The world is ready for Nintendo Switch 2