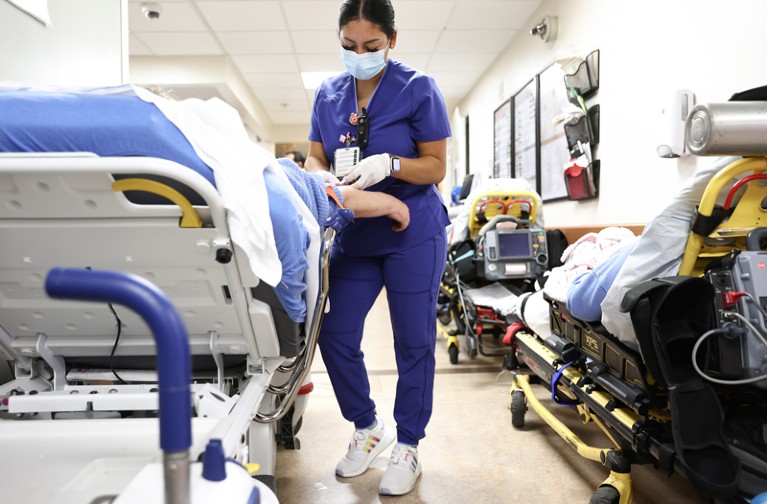 The US National Institutes of Health (NIH) announced yesterday that it will launch its first trials to test the safety and effectiveness of treatments against prolonged COVID. These trials will focus on therapies targeting some of the most debilitating symptoms of the disease, including brain fog and disturbed sleep.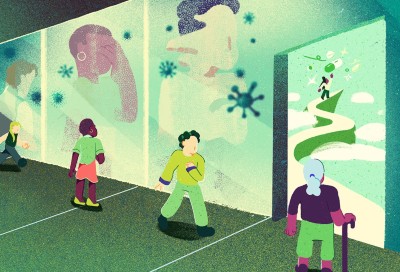 Long COVID treatments: why the world is still waiting
The announcement will come afterwards two years of criticism from researchers and people with long-term COVID on the direction and productivity of NIH's nearly $1.2 billion RECOVER initiative. They say the agency has moved too slowly to enroll people in studies and begin testing potential treatments for the condition, which affects an estimated 65 million people around the world.
Responding to that criticism, Kanecia Zimmerman, a clinician at Duke University School of Medicine in Durham, North Carolina, who is helping coordinate the RECOVER studies, said at a press briefing yesterday that there are many steps to launching a clinical trial, including drawing up study protocols, consulting with specialists and people with the disease and getting approval from authorities.
Scientists who spoke with Nature say that launching treatment trials is a crucial step, but that it will require tangible progress in those trials to reassure those affected that US health officials are taking their concerns seriously. "The fact that there were no trials up to this point has been very discouraging," said Eric Topol, executive vice president at Scripps Research in La Jolla, California. "The community of people who are suffering is desperate and wants to see the investment from NIH bear fruit."
A constellation of symptoms
According to its announcement, the NIH has already launched one phase II trial and will launch three more in the coming months. These will test whether different treatments can reduce the time the SARS-CoV-2 coronavirus lingers in the body, alleviate cognitive symptoms such as brain fog and memory loss, improve sleep quality and alertness, and reorient the autonomic nervous system, which regulates body functions such as heartbeat. In the trials, 100 to 300 people will receive each of the potential treatments.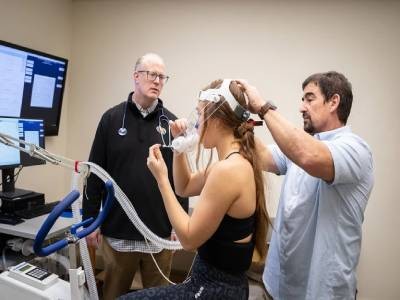 Long COVID exercise trials proposed by NIH raise alarm
The stakes are high: this is the world's largest comprehensive study of long-term COVID, Walter Koroshetz, director of the National Institute of Neurological Disorders and Stroke, part of the NIH, said at the press conference. Smaller trials have been launched around the world, but few are studying multiple treatments for the constellation of symptoms that define long-term COVID.
The first of the RECOVER treatment trials, which is already enrolling participants, will evaluate Paxlovid, an antiviral drug made by New York City-based drug company Pfizer. A five-day course of Paxlovid pills is typically prescribed for people with acute COVID-19. However, some studies have found that the virus can continue to cause symptoms and persist in the body for months after treatment1. So the RECOVER trial aims to learn whether a longer, 15- or 25-day course can alleviate long-term COVID symptoms.
The brain fog trial, due to launch within weeks, will test two online exercise programs and a home-based brain stimulation device. "I'm encouraged by the comprehensive approach," says Jim Jackson, a neuropsychologist at Vanderbilt University Medical Center in Nashville, Tennessee. If the therapies are proven safe and effective, they could easily be scaled up and performed at home, which would be a boon for accessibility, he adds.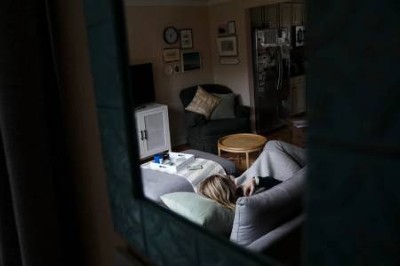 Long COVID: answers emerge on how many people are getting better
Two more trials will start within months, Zimmerman said. The one on sleep will evaluate the effects of wakefulness-promoting drugs solriamfetol and modafinil, as well as light therapy, supplementation with the sleep-inducing hormone melatonin, and coaching on how to get a good night's sleep. The autonomic nervous system trial will test ivabradine, used to treat chronic heart failure, and an immune-enhancing intravenous antibody therapy.
Officials have delayed a fifth trial focusing on the fatigue experienced by people with long-term COVID after exercise. The protocols of that trial have been sharply scrutinized by those concerned that putting some participants through exercise trials could cause harm. Zimmerman said the NIH is "actively engaging" people with long-term COVID and specialists to determine how to move forward with this lawsuit.
Walks slowly
It's great that the NIH has now launched some of these trials, says Ezekiel Emanuel, a bioethicist and oncologist at the University of Pennsylvania in Philadelphia, but he's watching to see if they reach their enrollment targets. So far, the agency has recruited only 24,000 participants — well below the goal of 40,000 by the end of last year, he says. Topol says this may be because the agency has largely relied on conventional, rather than digital, protocols that require people with prolonged COVID to participate in trials in person — a difficult proposition given the debilitating nature of the condition.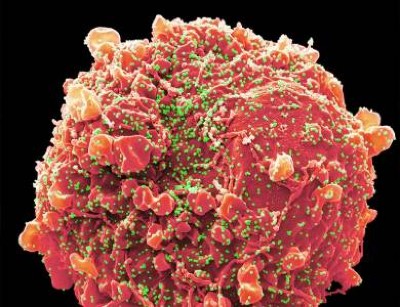 Gene linked to prolonged COVID found in analysis of thousands of patients
Anna Nordvig, a cognitive neurologist at Weill Cornell Medicine in New York City, says she is grateful that the US government is following through on its commitment. "While we all wanted and hoped that this would come faster, it is important that this is a very coordinated approach," she says.
In announcing the launch of the trials, officials also said the US government is officially creating the Office of Long COVID Research and Practice, which will coordinate research efforts. The office, proposed a year ago, will be housed in the Department of Health and Human Services. Initially, it will have only two full-time employees because of limited funding, Michael Iademarco, deputy assistant secretary for science and medicine in the office of the assistant secretary of health, said at the briefing.
Funding for long-term COVID research may also be difficult to obtain in the future. The Phase II RECOVER trials will be funded to completion, but the status of funding for future trials remains unknown, Lawrence Tabak, acting NIH director, said at the briefing. Since US President Joe Biden's administration declared the end of the COVID-19 emergency in May, Congress has shown little appetite for further investment in COVID-19.
The end of the pandemic emergency has led to "tremendous frustration" among people with long-term COVID and a sense that they have been "completely abandoned," Jackson says. But he adds that these trials have the potential to turn the tide: "There is no doubt that this is what patients have been clamoring for."