CNN
—

In the ongoing battle between Walt Disney World and Florida Gov. Ron DeSantis, Disney's governing district — whose current board was handpicked by DeSantis and took control of the district in February — eliminated all of its diversity, equity and inclusion programs. said in a press release Tuesday.
The Central Florida Tourism Oversight District statement cited an internal investigation into the Reedy Creek Improvement District's policies, alleging that the district "implemented hiring and contracting programs that discriminated against Americans based on gender and race, costing taxpayers millions of dollars."
"The so-called diversity, equity and inclusion initiatives promoted during the previous board's tenure were illegal and simply un-American," said district administrator Glenton Gilzean. "Our district will no longer engage in any attempt to divide us by race or promote the notion that we are not created equal."
CFTOD will disband the district's DEI committee and eliminate all job assignments related to DEI. District employees will also be prohibited from using employee time to pursue DEI initiatives, the statement said. However, this change only affects the government and not the companies operating in the district (i.e. Disney) and appears to eliminate contracting protocols that previously gave special consideration to women and minority-owned businesses during procurement processes.
According to the new oversight district, Reedy Creek "wasted taxpayer dollars" by awarding contracts based on race- and gender-driven targets and "aggressively" monitoring the race and gender practices of contractors under its minority/women-owned and disadvantaged business programs. . CFTOD said it estimates the former district spent millions of dollars finding companies to help meet those DEI quotas.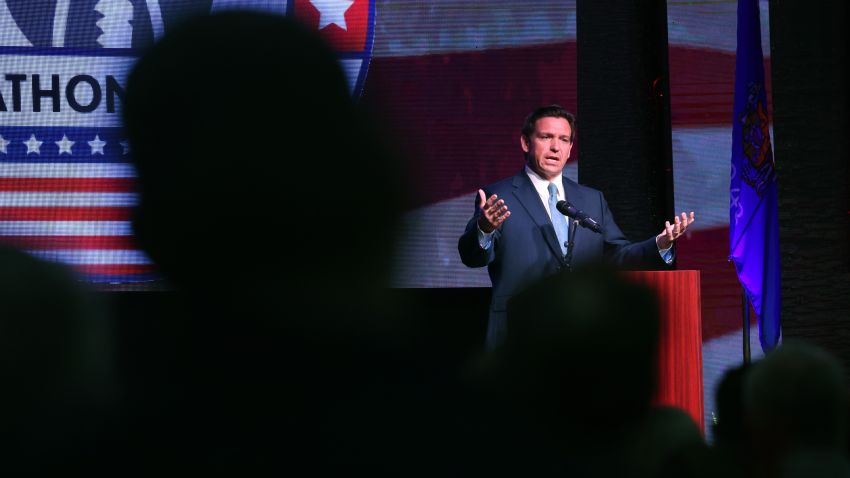 These residents live near Disney World. Hear what they think of DeSantis' feud
DeSantis signed a bill establishing state authority over Reedy Creek in February, nearly a year after then-Disney CEO Bob Chapek apologized for declining to comment on Florida's controversial bill, dubbed "Don't Say Gay" by critics. to limit certain classroom instruction regarding sexual orientation and gender identity, CNN previously reported. Responding to backlash, Chapek said in a letter of apology that the bill was "yet another challenge to basic human rights," adding that Disney would increase its support for advocacy groups fighting "similar legislation in other states" and create a new framework to ensure corporate advocacy "better reflects" its values.
CNN has reached out to Walt Disney World for comment.
Disney is suing the board and DeSantis in federal court, alleging the state retaliated against the company for exercising its First Amendment rights. The board has sued Disney in state court, where a Florida judge recently denied Disney's request to dismiss the suit.