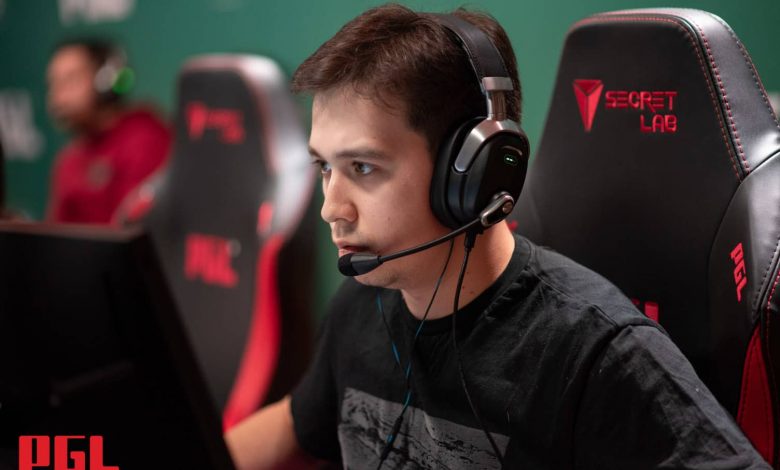 During the major from Rio de Janeiro, Cloud9 was considered by the public as one of the great favorites to reach the playoffs. The North American organization went from less to more throughout the tournament and its Russian squad generated respect among the rivals. However, a 1-2 defeat against MOUZ kept C9 and their players from getting the long-awaited tournament. 2022 ended with such disappointment, forcing the club to make changes that would include the incorporation of Timur Tulepov «buster«.
As Milan Švejda has advanced «striker", publisher of HTLV, Cloud9 will sign buster as a replacement for Timofey Yakushin «interz«. The former Outsiders player was one of the main options for C9 from the beginning, although rumors pointed to incorporations such as Boris Vorobyev «magixx» or Igor Bezotecheskiy «forester«. Without embargoa priori magixx would continue in Team Spirit and forester would join BetBoom at the hands of Kirill Mikhaylov «boombl4«.
Buster starred in one of the two Post-Alternate Outings of Outsiders. major from Antwerp. After falling into the phase Legends With a 1-3 record, the Commonwealth of Independent States (CIS) team decided to dispense with the services of the rifleman and from Mareks Gaļinskis «YEKINDAR«. The Latvian quickly found a new home in Team Liquid -not without going through a stage as stand in-, while the Kazakh has been away from the servers ever since.
Unlike Dzhami Ali "jame", buster was unable to complete his personal revenge in the Majors. Leaving Outsiders prevented him from redeeming himself from the final that he lost at StarLadder Berlin major of 2019 against Astralis. Instead, the AWPer and Aleksei Golubev "qikert»They were able to remove the thorn, beating Heroic to proclaim themselves champions in Brazil. In the case of confirming the movement, the Kazakh would debut with Cloud9 at the Intel Extreme Masters (IEM) in Katowice.