Niantic announces a change that will make it easier to get new Shiny or Shiny Pokémon in Pokémon GO. Get used to Team Rocket!
Whenever there is a new event in the mobile game of Pokémon, one of the first things that users look for is to capture new Shiny forms. Niantic has taken note of this, and also of how players try to increasingly avoiding Team Rocket recruits. Therefore, she has decided increase the presence of Shiny shapes in Pokémon GO taking advantage of these villains.
If the company recently took a step that angered the community by withdrawing a very interesting novelty, now it rows in favor of the players. As the Pokéxperto Twitter account collects, the company has realized that the community is fighting less and less against Team GO Rocket Recruits, and things are going to change. Starting from the next event Takeover of Team GO Rocketwhich will take place between March 25 and 29, the Shadow Pokémon of the Grunts can also be Shiny or Variocolor.
This, which until now only happened with the Shadow Pokémon of the Team GO Rocket Leaders, only makes it easier to capture new Variocolor shapes or Shiny on Pokémon GO, in addition to reviving interest in those lower-level coaches.
And you, did you avoid the lesser members of Team Rocket or did you always fight against them? Now you will have more reasons to confront each other and expand your ShinyDex in the mobile game.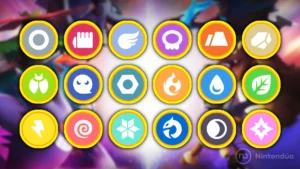 Here you have the best Pokémon GO type table. Do you want to know all the strengths and weaknesses of all the Pokémon?