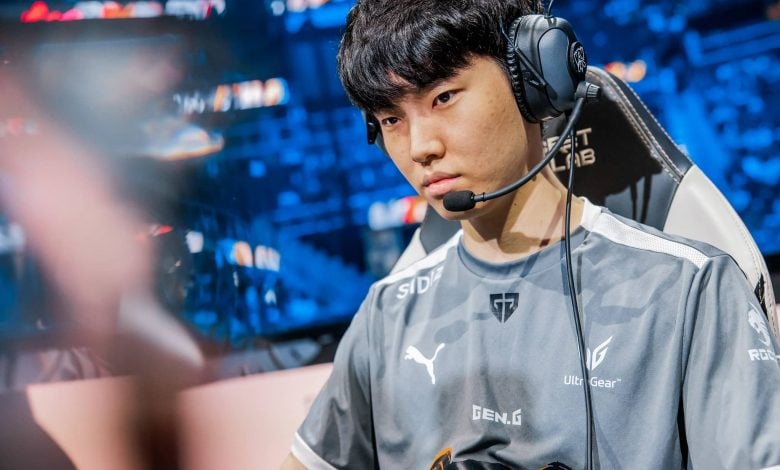 After years of searching for his first title, Jeong Ji-hoon «chovy» closed 2022 with the first League of Legends Championship Korea (LCK) of his career. In addition, the medium has also achieved its best result at an international level after reaching the semifinals of worlds. However, upon landing at the World Cup with Gen.G as the reigning South Korean champion, the former Griffin player left the tournament with a bittersweet taste. Now his challenge is to revalidate his champion title, although in 2023 he will have important rivals ahead.
In an interview with InvenGlobalthe Gen.G outlet has revealed which are the four strongest LCK teams without counting their own. Chovy has stated that the rivals to watch throughout 2023 are T1, Hanwha Life Esports, DWG KIA and KT Rolster. Of all the teams mentioned, only T1 is the only team that has not made changes to its roster for next season.
After a blank year, Hanwha Life Esports has again bet on a "super team" signing Hwang Seong-hoon «Kingen"Kim Geon-woo"Zeka» and Park Do-hyeon «Viper«. Instead, DWG KIA has only chosen to strengthen itself with Kim Chang-dong."canna» and Kim Hyuk-kyu «Deft«. Finally, KT Rolster has acquired the services of Kim Gi-in «Kiin", Gwak Bo-seong"bdd» and Son Sin-woo «Lehends«. Since 2020 the LCK has always been present in the final of worldswinning two of them, something that Chovy puts in value for the next LCK, which he affirms that it will be "one of the most intense seasons for the players."
Chovy is one of three players to stay in Gen.G. The organization had a painful exit with the farewell of Park Jae-hyuk «Ruler» but has decided to reinforce itself with a young bot lane. The reigning LCK champions have taken over Yoo Hwan-joong"delight", coming from Fredit BRION, and Kim Su-hwan"Peyz«, a shooter who has been promoted from his academy. The medium has not dared to make any assessment of the two new players since the team has not yet done scrims.