Counter-Strike, one of the oldest and most popular shooters in the history of video games, would be about to receive a new version after 11 years since the original release of CS:GO. The series has been stirring up a lot of passion in the PC gaming community due to rumors and leaks about Counter-Strike 2. Valve, the developer company, has been carrying out private updates to CS:GO for the past week, which has generated suspicions of an imminent beta. In addition, Valve's registration of the Counter-Strike 2 trademark on March 14 has generated even more anticipation.
On a previous occasion we mentioned that the possibility that Counter-Strike: Global Offensive receives an update that migrates it to the engine Source 2, Valve's most advanced and recent game engine, and on which other games such as Dota 2, Artifact, Dota Underlords, etc. are based. Initial suspicions began with clues such as mention of an executable named "csgos2.exe" in NVIDIA patches.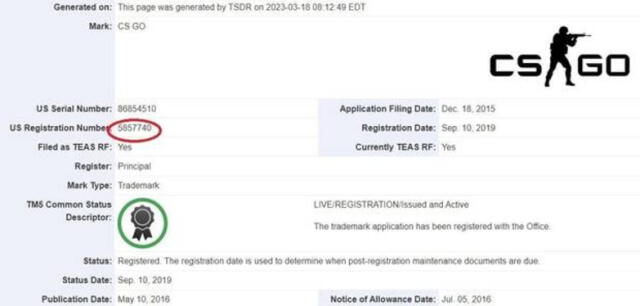 Registration of the trademark "CS2" by Valve. Photo: Vandal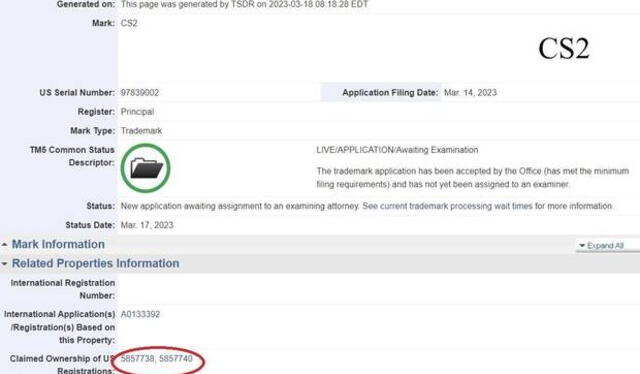 Registration of the trademark "CS2" by Valve. Photo: Vandal
This has now been bolstered by the discovery of a Counter-Strike 2 trademark registration that relates to the Counter-Strike name and the CS:GO game, leading the community to speculate as to what it means. The official CS:GO Twitter account had also changed its cover image, adding even more mystery.
Some think the number 5 on the cover image signifies the days left until the Counter-Strike 2 beta launches. Others believe it will be out in May, while others believe CS2 will be the fifth "main" game in the beta. saga after Counter-Strike 1.6, Condition Zero, Source and CS:GO.
A well-known insider reported that we would have a beta of this installment this month. Valve has also made several private updates to both the game and the Counter-Strike blog, which has led to speculation that there is a hidden and as yet unpublished post that could be related to Counter-Strike 2.
Valve's registration of the Counter-Strike 2 trademark has generated great anticipation in the PC gaming community. Rumors and leaks about a possible CS:GO update to the Source 2 engine or a new Counter-Strike game have further added to the excitement among fans. Although there is still no official information about what the trademark registration means or about the possible beta, fans of the game are eager for whatever may come.