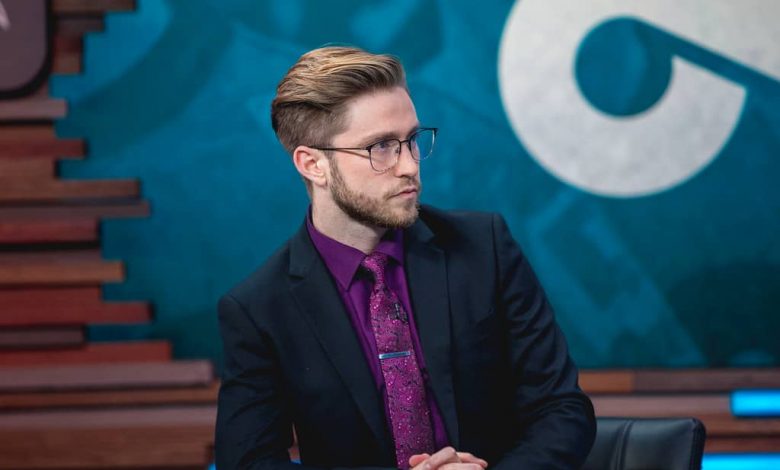 The League of Legends Championship Series (LCS) is experiencing one of the most criticized transitions in its history. Initially, the North American League of Legends competition generated rejection for 2023 due to its time change. However, the situation has worsened even more with the departure of James Patterson «dash«. The presenter will cease to be a regular figure in the competition a decade later and has revealed that Riot Games did not try to negotiate his departure with him.
Dash has stated in a live broadcast that the worst part of his departure is not the fact of leaving, but the ways in which Riot Games addressed him. «After a decade of giving 100% of myself to something, I didn't feel that respect returned to me when we had the conversation about 'hey we want to make changes, we can come to a decision with you'"Said the presenter. In recent months Patterson has become alongside David Turley"Phreak» in one of the sensitive casualties of the LCS.
While Phreak's removal was decided by the commentator, who will be a designer for League of Legends, Dash's was taken by Riot. Patterson has stressed that the LCS will not need a presenter in 2023 the new format of the broadcast and the change in schedules. For this reason, the presenter is already looking for options in both performances and streaming and other electronic sports. In any case, due to his relationship with the MOBA, the American wanted to make it clear that he will only go to other esports "if they accept him."
Dash is currently negotiating with Riot Games to appear in the decisive moments of the 2023 LCS. The competition, which already has the rosters of all the clubs confirmed, will start on January 21. 100 Thieves and Cloud9 will kick off a league that starting this year will be held on Thursdays and Fridays.