Tutorial to download and install the Pokémon HOME application on all platforms.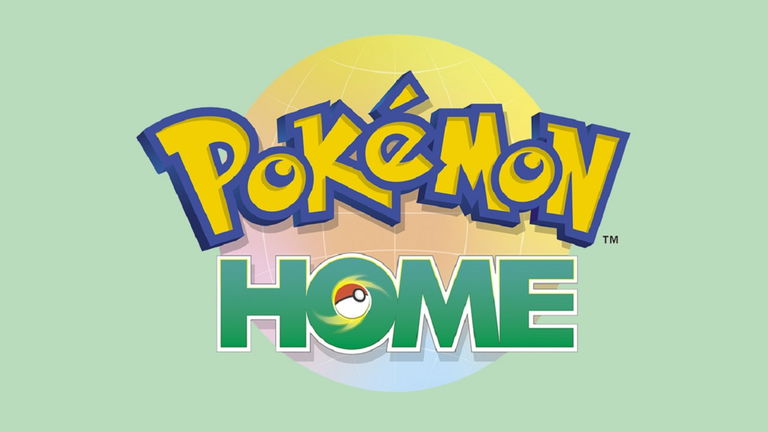 Pokémon HOME is a pokemon cloud storage app that has many available functions. It came to help regular users of the videogames in the saga, since they can transfer and trade pokemon whenever they want. This tool is compatible with Nintendo Switch, iOS and Android mobile devices, so we tell you how to download pokemon home on all available platforms. Keep this guide handy so you know everything you can do with the app.
The most interesting thing about Pokémon HOME is that it allows collect all pokemon in the same place, regardless of the game where it was captured. This facilitates a more detailed record from the player's PokéDex, but first he has to link the app with Pokémon HOME. We will teach you all this step by step in the following lines to install the app on compatible platforms and start use this tool with your games for which we recommend you consult our pokemon home complete guide.
What is needed to use Pokémon HOME?
it only takes one Nintendo Switch console or smart devicein addition to a Nintendo account in the case of Switch.
Although Pokémon HOME is a free apphas a premium version that allows to expand the capacity to have Pokémon, the transfer from the Pokémon Bank and other special functions. This service has three different rates to enjoy the benefits for 1 month, 3 months or a year. The corresponding prices are as follows:
1 month (30 days): 2.99 euro.
3 months (90 days): 4.99 euro.
12 months (365 days): 15.99 euro.
Download Pokémon HOME on Nintendo Switch: step by step
For starters, it's interesting install Pokémon HOME on your console, a very simple process that will not take you more than 5 minutes. Pokemon HOME is a totally free application which can be found in the Nintendo eShop. Search for the application by its name and you can download it to the console as if it were a video game. The step to link the account with your console is more important, but you can follow this short tutorial:
open the Nintendo eShop.
Enter Pokémon HOME in the search engine.
Download the application.
Open the app and log in with the nintendo account.
When will Pokémon Bank be free?
Pokémon Bank will be free starting on March 28, 2023 for all Nintendo 3DS users who have already downloaded the app.
From that moment you will be able to access a large number of functions such as transfer Pokémon from Nintendo 3DS to Switch. Keep in mind that all Pokémon games are not compatible with this app And many classic titles that came out on the Game Boy, for example, can be left out.
Download Pokémon HOME for iOS and Android: step by step
Many gamers discovered this app as a result of play with pokemon go, the popular augmented reality game. So it can be very useful to have Pokémon HOME on mobile, being compatible with the operating systems iOS and Android. In that case, surely you are interested in knowing how to transfer from Pokémon GO to Pokémon HOME. Follow these steps to download and install Pokémon HOME on your mobile device:
Open the Google Play Store.
Search the app Pokémon HOME for Android.
Hit the button to download.
Open the Apple Store.
Search the app Pokemon HOME for iOS.
Hit the button to download.
That would be the whole process. Remember that you have to sign in with your Nintendo account if you want to link the application with the console. From then on you can configure toolrecord all your captured Pokémon from supported games, and much more.
All games compatible with Pokémon HOME
The current version of pokemon home supports a number of games to transfer creatures between games and other features. Remember that in the 3ds games creatures can be transferred through Pokémon Bank. Here you have the full list of games that work with Pokemon HOME:
Pokémon Sword and Shield (Nintendo Switch)
Pokémon: Let's Go, Pikachu! and Let's Go, Eevee! (NintendoSwitch)
Pokémon Shiny Diamond and Shimmering Pearl (Nintendo Switch)
Pokémon Legends: Arceus (Nintendo Switch)
Pokémon GO (iOS, Android)
Pokemon X (3DS)
Pokemon Y (3DS)
Pokémon Omega Ruby (3DS)
Pokémon Alpha Sapphire (3DS)
Pokemon Sun (3DS)
Pokemon Moon (3DS)
Pokémon Ultra Sun (3DS)
Pokemon Ultra Moon (3DS)
You already have all the details for use Pokémon HOME in conditions. You will be able to get the most out of your PokéDex and Pokémon games to collect all creatures pocket you find regardless of game or platform.