The start of the LEC in this 2023 is not making any kind of sense, and not so much because of the new format, because of the arrival of KOI or Heretics or even because of Rekkles' return to the league, but because of a mix of all this and mixed emotions.
Especially for Ibai Llanos, KNekro, Skain or the owners of the extinct Rogue. Yes, the merger of these with KOI was esports history for Spain, but after the start of the LEC, everything has turned into a: What is happening? Ask Fnatic.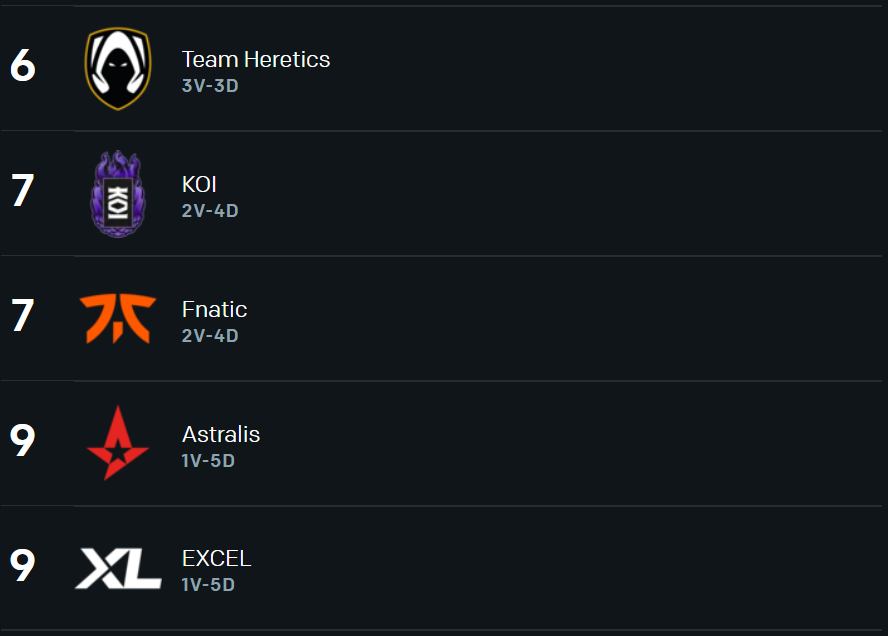 And it is that KOI, with Larssen, Comp or Malrang, and Fnatic, with the return of Rekkles, Humanoid in the middle or Razork in the jungle, are stamping beautifully in the LECsigning one of his worst starts in Europe.
Worse are EXCEL and Astralis (1-5) in the table, since although the Danes were expected to be down, the same was not believed for the English of EXCEL, with a real great team that does not wake up.
But let's go back to the cases of KOI and Fnatic. Those of Ibai Llanos carry 4 consecutive lossessomething unusual for roguetianswhile Fnatic has not been able to win two consecutive matches.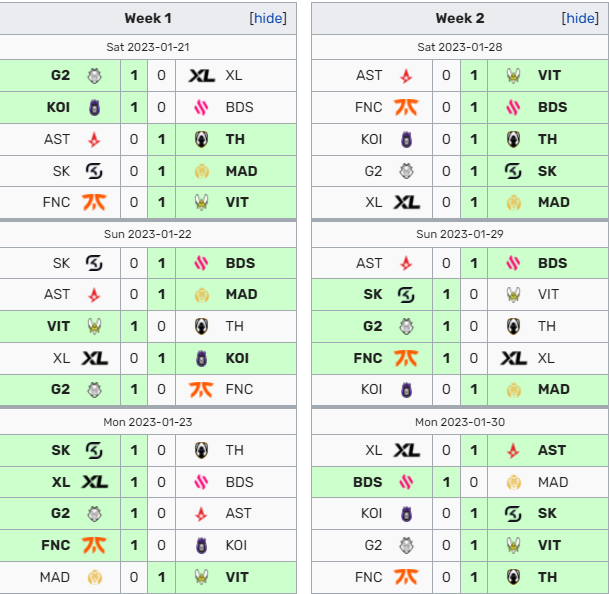 Remember that with the new format There is only one last week of the first phase left: three more games for the LEC teams so that the top 8 of the competition join the group stage.
Vitality, already qualified, G2 Esports and MAD Lions look in disbelief at what is happening with the purples and oranges, while BDS and SK Gaming they are living a more than sweet moment, hitting the table and knocking it directly to the ground.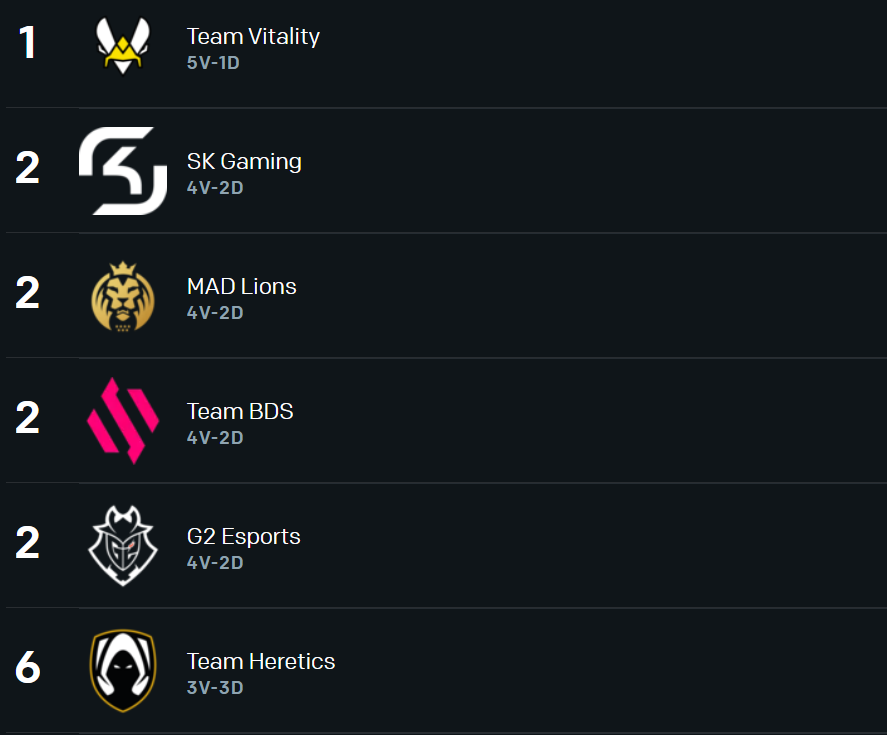 Team Hereticsin its first season in LEC history, remains 3-3 as the only team to have this record after the first 6 games of the European competition, with serious options to be in the top 8.
Last day of the 1st phase of LEC
Saturday February 4
SK Gaming vs. Astralis | 18:00
Team Heretics vs EXCEL | 7:00 p.m.
BDS vs. G2 | 20:00
Fnatic vs MAD | 21:00
Vitality vs. KOI | 22:00
Sunday February 5
SK Gaming vs. EXCEL | 18:00
Vitality vs. BDS | 7:00 p.m.
MAD vs. Team Heretics | 20:00
Fnatic vs. Astralis | 21:00
KOI vs. G2 | 22:00
Monday February 6
Team Heretics vs. BDS | 18:00
Astralis vs KOI | 7:00 p.m.
Fnatic vs SK | 20:00
MAD vs. G2 | 21:00
Vitality vs EXCEL | 22:00
If we look at the calendar, koi He has it complicated: Vitality, G2 and an Astralis that, surely, will arrive without options at this date. Of course, if KOI recovers, he can finish 5-4 and be strong for the group stage.
fnaticFor his part, he faces off with MAD Lions, Astralis and the historic 'Clásico' against SK Gaming, a team that is more than fit. Also complicated, although for both teams that we analyze there are very real options.
And it is that so much excel What Astralis they are horrible, so they would occupy the 9th and 10th place in the competition and would save the hypothetical disaster of KOI and Fnatic in this 2023 LEC.