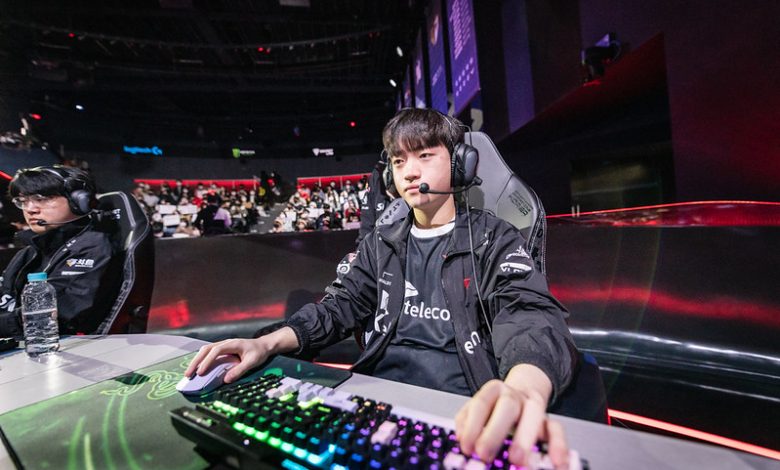 For a few weeks we have seen a radical change in the position of support. Far from seeing tanks or enchanterswe have witnessed the irruption of many AD Carries in this role. The League of Legends Champions Korea (LCK) is the great proof of this. In the Korean league we have seen the emergence of many champions of this style, especially in the hands of Ryu Min-seok"keria«.
Caitlin, jhin and even Varus have made an appearance in the position of support in this league. About this metagame change the professionals of the competition have spoken, highlighting that a few changes would be necessary to be able to leave behind this "nightmare" that many are experiencing today. The most important thing for many would be apply some kind of nerf both the Jagged Dagger and the Rain of Blades rune.
Professionals opine on ADCs in the role of support
Lee Min-hyeong"Gumayusi» is one of those who believes that nerf the object and rune in question would serve to end this metagame. «The poke meta would disappear and we would see the critical marksmen grow even more", highlighted the T1 player.
Others, on the other hand, believe that Heimerdinger's appearance as support it has forced them to find a way to fight him. According to Keria, the big problem lies in the Sorcerer's Dagger and its superiority to the Relic Shield. «I also think that the support items are not well balanced. With the Sorcerer's Dagger you get gold every time you hit an enemy, while with the Relic Shield you're not able to hit minions on certain occasions. This creates a huge disadvantage«assured Cho Geon-hee «BeryL«.
This means that, no matter how much Riot Games improves the supports tanksuntil there are changes to certain patterns that we are currently in, we will not see a new metagame without ADC in the role of support.
More in our section League of Legends.