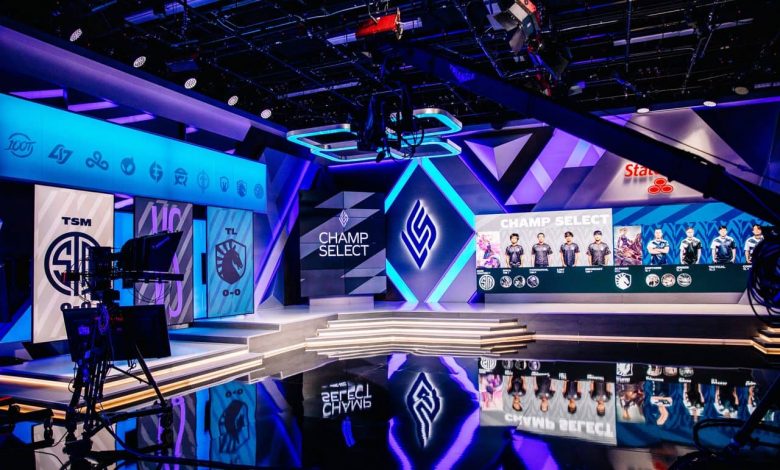 During the early stages of the competitive League of Legends scene, the League of Legends Championship Series (LCS) was one of the great claims of electronic sports due to the interest generated by its product. However, with the passage of time and poor sports results, the North American league has lost more and more importance. This fact has been marked in the audience data, which continues to decline. The league has not reached 200,000 viewers at the premiere of the Spring Split of 2023.
According to data from Esports Charts, the LCS has reached a peak audience of 178,784 viewers with the first game of the season between 100 Thieves and Cloud9, revalidating the last league final. The figure is negative compared to 2022, which in the first week reached 204,546 viewers with the match between CLG and FlyQuest. The drop in the peak of viewers is 12.6%, following the decline in its importance that was reflected in mid-2022.
last august Esports Charts revealed that the LCS is currently the seventh most important league in the world, falling behind regional European leagues such as the Super League or La Ligue Francaise (LFL). The situation is different in terms of the average number of concurrent viewers, where it is placed in fourth position. In any case, the North American competition has been advanced by products such as the Brazilian Championship of League of Legends (CBLoL). The data represents a decrease of 40,000 concurrent viewers for the LCS compared to the last Summer Split.
The drop in viewership for the LCS comes at a time when the competition is going through changes that are being questioned by the community. Currently the fans are concerned about the new schedule of the league, which is played from Thursdays and Fridays. In addition, the competition has lost important figures such as James Patterson «dash"or David Turley"Phreak«. The second week of the championship will start with a CLG against Cloud9.