Through a statement, Riot Games released version 4.0 of League of Legends: Wild Rift. To start this year, the mobile game brings several news, not only regarding the new arrival of champions, but also changes in the gameplay and the celebration of the Lunar New Year.
On the champion side, we have the release of zoe, who arrives to bring his brightness, joy and chaos to the mid lane or support role, which is already available from January 11. In addition, we will have the launch of Zeri which will be available with the arrival of version 4.0b on February 23.
Gameplay Changes and Role Update
In order for players to feel the rise from early to mid and late game, changes were made incorporating inhibitor respawn: When the inner turret is destroyed, an inhibitor will respawn after a while at the place where it was, giving the Chance to focus more on the enemy team and less on the minions invading your base.
On the other hand, the adjustments to the tank role arrive, giving them more visibility in the games with the objects that they will have available in the store:
Veil of Dawn: When you immobilize a champion, Shroud of the Dawn's passive will damage and reveal nearby enemy champions. This effect will also activate if you are immobilized.
Randuin's Omen: When you are critically hit, you will gain stacks of Resolve for 5 seconds. When you attack a champion, you will be able to consume your Resolve stacks and heal for the amount consumed.
Ice heart: Basic attacks and magic damage dealt by you or taken by you or nearby allies will apply Frost stacks to enemy champions.
spiritual appearance: It will present balance adjustments that will be detailed later.
Feature Updates
Regarding functionality, specific but relevant changes have been introduced for this version, which will be very useful for players, such as the implementation of the role leaderboard, the reset of role scores per season.
Also added a new interface in the selection of ranked mode and the incorporation of login through xbox account.
Lunar New Year Celebration and Lunar Feast
So that you live this celebration at all times, Wild Rift brings nods to this celebration that includes a themed cannon in URFAR and the effect with which fireworks will explode in the air every time you kill an opponent.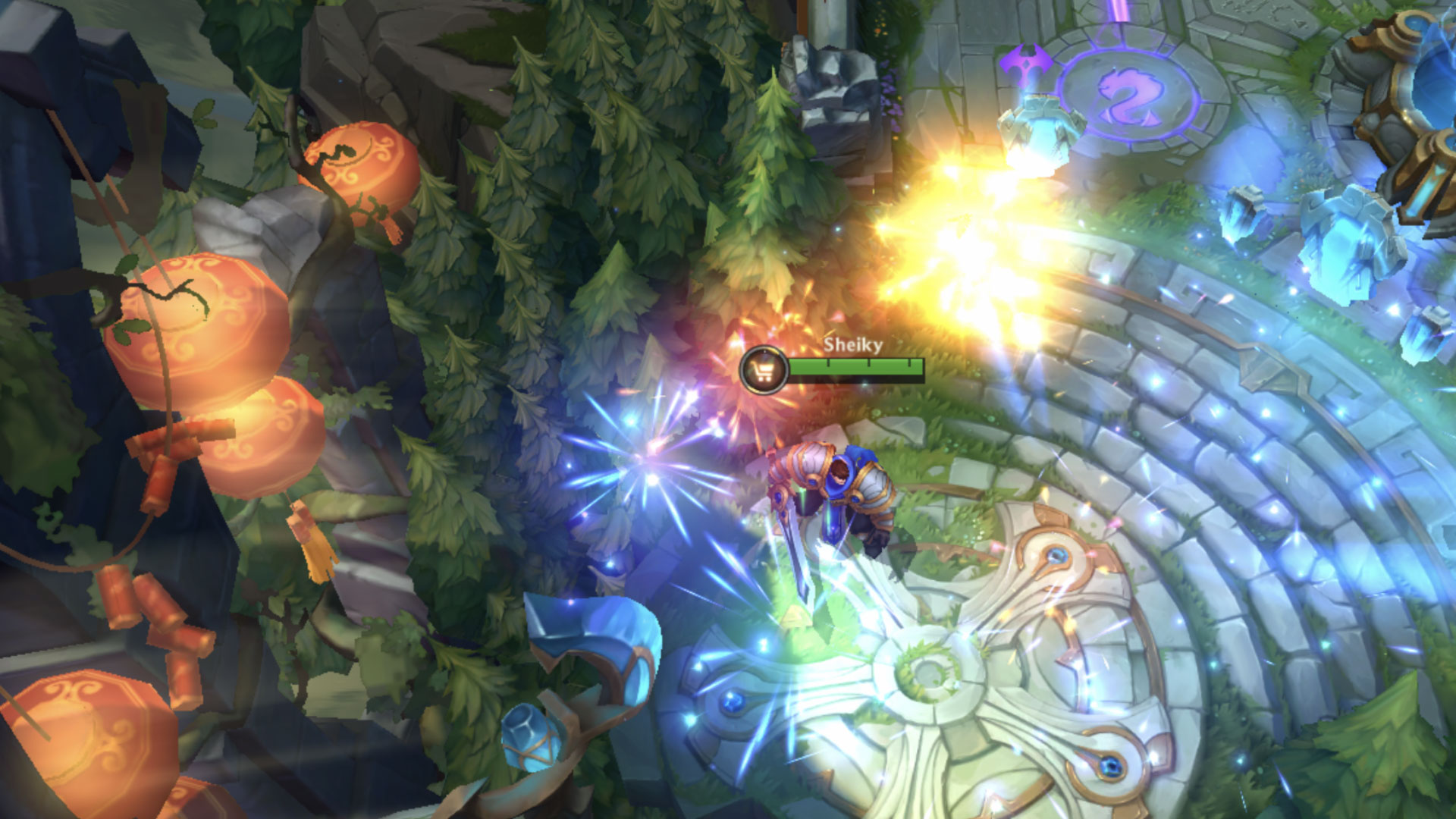 You can also enjoy the event by forming groups and sending Lunar New Year sweets to the Mythmaker champions through their food stall or by crafting at the Lunar Papel Picado workshop, with which you can obtain the special edition of Mythmaker Caitlyn and other aspects more related to the celebration.