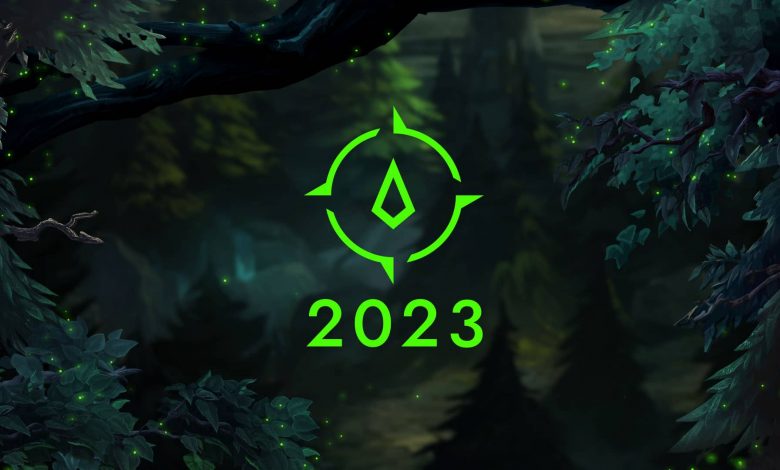 The Season 13 of League of Legends is a reality! A new competitive cycle has kicked off Summoner's Rift and what better way to do it than with an event with some rewards to give you a present and although it does not guarantee to start this new season on the right foot, maybe you are lucky and you will something nice comes out in the chests. In addition to the mentioned Hextech Chests with their respective keys, in the list of rewards that Riot Games are also found: Shards of Championsa good amount of blue essence, icons and a new Guardian with the theme of the event.
Although we already know the list of rewards that this mini event at the start of the season will have, it has not yet been revealed what or how many the missions will be to be able to unlock these rewards. According to the antecedents, there will be between seven and ten simple missions that will have as a maximum prize a new Guardian, that according to the account spread a few months ago @Julex_Gameplays on Twitter, it will be closely related to the mythical sword of Aatrox.
"2023 Season Start Ward" asset
(also changes the "Aatrox Ward" name)

"This award was an exclusive reward for participating in the Season 2023 event." pic.twitter.com/8kpJS5uDcS

— Julex Gameplays (@Julex_Gameplays) November 16, 2022
The rewards of the first event of the season
Starting tomorrow (10/01) you will not only be able to enjoy the expected crossings of the season kickoff, but also about the new Season, the launch event and its rewards. Once the global event of the season kickoff We will know what the missions will be in order to claim each of the rewards of this first event of the year. Without further ado, here is the list of rewards that Riot it will give you in this event of the beginning of the season.
2 Hextech Chests and Keys
6 icons

Precision Icon
Domination Icon
Witchcraft Icon
Icon Value
Inspiration Icon
rune book icon

3000 blue essences
8 Champion Shards

Yasuo
Zed
sejuani
Pantheon
Wukong
Aatrox
Yorick
Katarina

2023 Season Opening Icon and 2023 Season Icon
Guardian Aspect Leaving Mark
More in our section League of Legends.