Miley Cyrus has achieved the rare feat of simultaneously topping both the UK albums and singles charts. "Endless Summer Vacation", the singer's ninth studio album, debuted straight at the top, while "Flowers" spent nine weeks at number one. The singer also placed two more songs, the maximum allowed by local rules, in the top 40: "River", in 16th place and Jaded" in 27th.
Four other songs also debuted in the top 40: Calvin Harris' "Miracle (With Ellie Goulding)" (#3), Digga D's "Energy" (#19), Mae Muller's I Wrote a Song (#30). ) and Arrdee's "Home For My Heart (With Cat Burns)" (35th). Finally, Switch Disco's "React (Feat. Ella Henderson & Robert Miles)" climbed from #54 to #40.
The top 10 was this: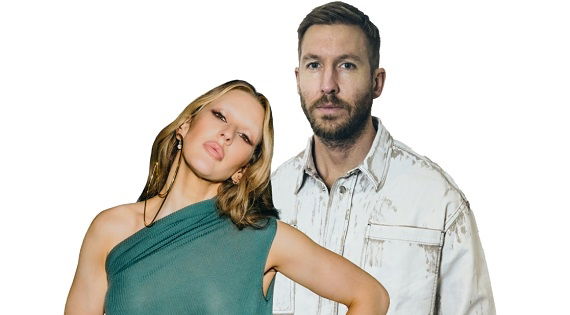 1 – "Flowers" – Miley Cyrus (same position)
2 – "Boy's A Liar"" – PinkPantheress (same position)
3 – "Miracle (With Ellie Goulding)" – Calvin Harris (debut)
4 – "Die for You (With Ariana Grande) (Remix)" – The Weeknd (down one position)
5 – "Calm Down" – Row (up one position)
6 – "Ceilings" – Lizzy McAlpine (Up One Position)
7 – "People" – Libianca (up one position)
8 – "As It Was" – Harry Styles (Up One Position)
9 – "Players" – Coi Leray (moved up one position)
10 – "Us Against The World" – Strandz (up two spots)
The Album Ranking
In addition to Miley's album, the album chart had three more novelties. Sleaford Mods' acclaimed "UK Grim" at No. 3, the legendary Van Morrison's "Moving On Skiffle" at No. 16 and Ward Thomas's "Music In Madness" at No. 31.
Here's the top 10:
1 – "Endless Summer Vacation" – Miley Cyrus (debut)
2 – "The Highlights" – The Weeknd (Up One Position)
3 – "UK Grim" – Sleaford Mods (debut)
4 – "Trustfall" – P!nk (up one position)
5 – "Harry's House" – Harry Styles (up two spots)
6 – "Curtain Call" – Eminem (up four spots)
7 – "SOS" – SZA (dropped one position)
8 – "Midnights" – Taylor Swift (same position)
9 – "50 Years – Don't Stop" – Fleetwood Mac
10 – "Diamonds" – Elton John (up four spots)