Collect sneakers and score baskets as you explore your neighborhood in the new mobile game from Niantic.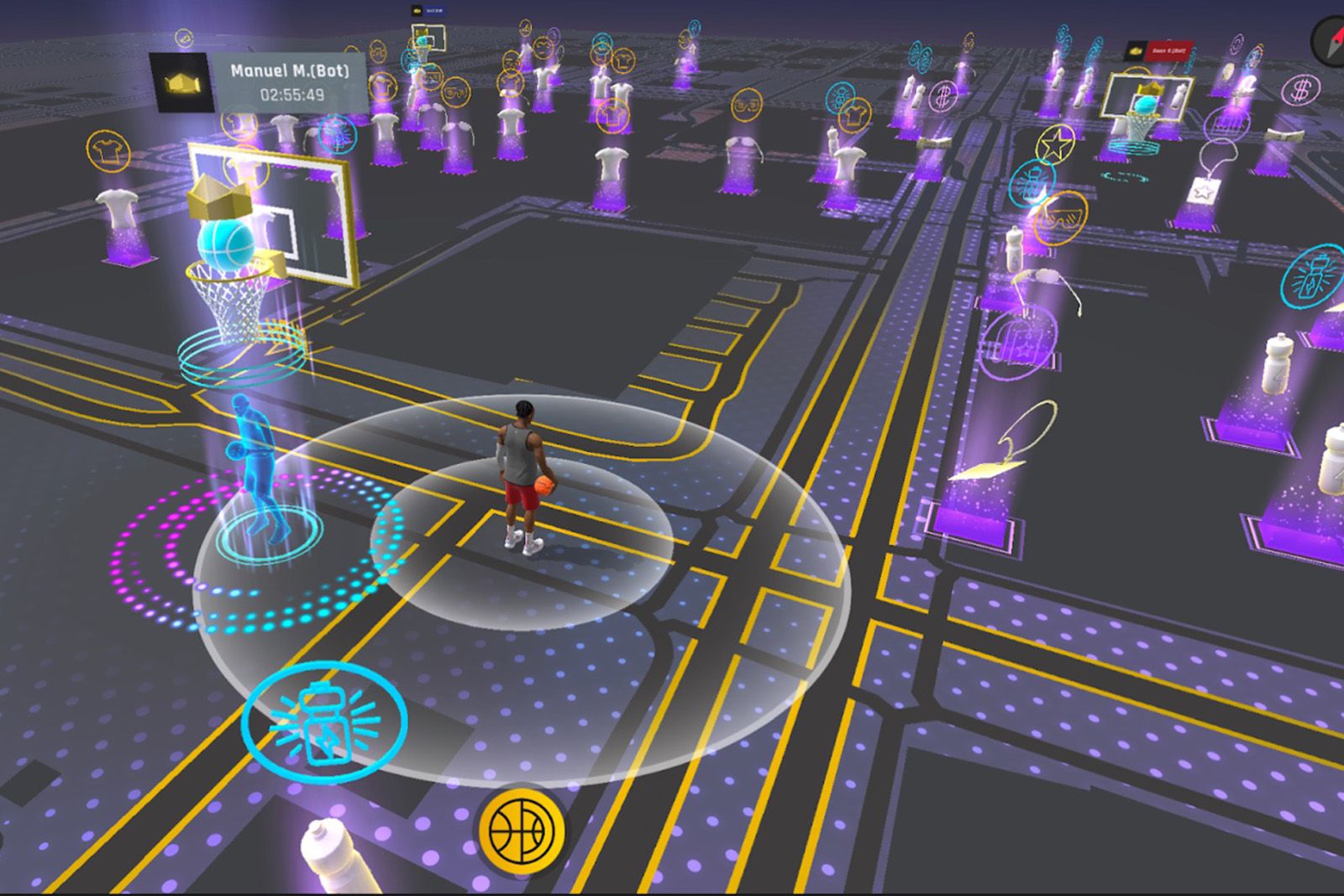 Niantic
Niantic has released a new game in its series of mobile augmented reality titles. Following Pokémon Go and the now-discontinued Harry Potter: Wizard's Unite, NBA All-World is an augmented reality game for iOS and Android that forces players to travel through the real world to discover mini-games and in-game items.
Licensed by the NBA, it features star players to collect and use in 1v1 tournaments and other basketball challenges. In addition, you can get items -such as shoes and other accessories- to change the appearance of your avatar, as well as power-ups to improve your statistics and face tougher opponents.
Through exploration, you can find NBA players to face off against in solo PvE combat. The higher the level of your team, the better the players you find (in terms of stats).
On the real world map there are also courts (usually on real basketball courts, or in iconic locations if you don't live near one). These courts open the Rule the Court feature, a leaderboard-based game where you must compete against your friends and other players to get a place on the leaderboard. At the end of each week, the ranking will determine the rewards you get.
One interesting aspect of NBA All-World, which Pocket-lint has been able to learn from Niantic itself, is that the team can be found in equivalent real-world sites. For example, there are a ton of licensed brands in the game, so if you go to a real Adidas store, you might find some virtual Adidas basketball shoes to collect. Visit a bank and you may find virtual currency.
Another aspect that sets the game apart from other AR titles from the studio is the music, which is performed by some of the best artists in rock and hip-hop. Artists like T-Pain, IDK, and Tyga have songs available to play.
There are also four game modes to compete in: 3-Point Shooting, Time Trial, Around the World, and First to Five. Each of them uses a simple sliding mechanic, making it as easy to play on the streets as it is on the couch at home.
NBA All-World is a free-to-play game, with some internal purchases for equipment and upgrades. It can now be downloaded on iOS and Android.