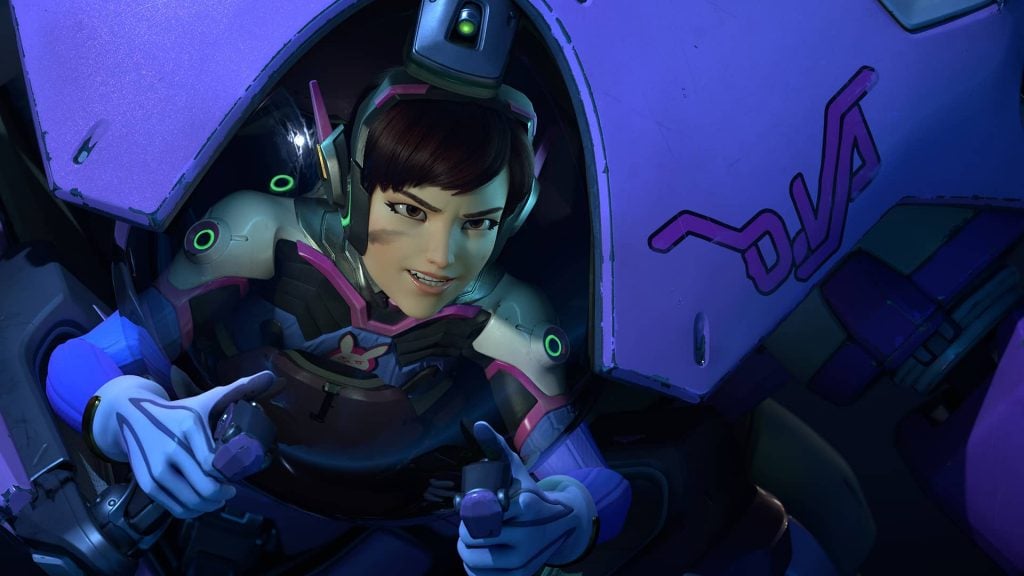 Photo via Activision Blizzard
D.Va is one of those heroines that always comes to mind when thinking quickly in Overwatch 2. The South Korean is part of the character template of the shooter since its premiere and since then it has remained one of the most popular figures in the video game. On the one hand, it favors his charismatic character gamer who literally uses a mecha to shoot down his enemies. On the technical side, within the gameplay It also favors that it is one of the easiest and most fun protagonists to play.
However, while D.Va is technically an easy character to control, her performance within matches changes dramatically depending on how she's used. The learning curve with the tank is simple, but with it the level differences between casual and professional players are very noticeable in the use and management of their abilities. For this reason, the South Korean Hana Song is one of the best heroines to fall in love with in Overwatch and subsequently rise through the ranks within the tank position.
skill combinations
If D.Va is one of the easiest heroines to learn to play, it's because it doesn't require great combinations of skills that involve mechanical overexertion. First of all, your basic combo is to use your boosters (Shift Left) with your different tools. The booster is his main mobility ability, and at the time of execution, he can use both the main shot and his micro-missiles (E) or his ultimate. In addition, during the flight it can push enemies.
Beyond having the great mobility tool in its engines, D.Va is a tank that can block projectiles thanks to its Defense Matrix (secondary fire, right click). While the South Korean nullifies the shots of the opposing team, she can finish off the opponents (or simply deal damage) using her micromissiles at the same time. Also, the Matrix can be used on teammates, so using it defensively can be very useful.
Playing style
D.Va is a versatile hero because she can be played both offensively and defensively. In the first case, With Hana Song it is necessary to look for Dive compositions -especially in attack- to attack the rival rearguard, that is, the supports. Thanks to his boosters, he can move quickly to finish off fragile characters with the help of his teammates. In addition, the tank facilitates all in through his Self Destruct (Q) next to the boosters. Launch the ultimate with Shift. Left in closed spaces it can be a lethal tool.
However, defensively D.Va is more complex to play. Your Defense Matrix must be used with a timing exact to block key abilities. Beyond that, with Hana Song you must not only go head-on to generate space, but also have a great sense of positioning. In what sense? To protect the supports of our own team so that they can carry out their work. Through the boosters with the tank we must be attentive at all times to the action required by the game: press, protect the allies, avoid a key flank of a dps, etc. His ultimate can also serve as a tool for disengage at key moments – fighting to prevent the charge from advancing to the end, for example – since all the enemies must move back to avoid dying.
compositions and counters
D.Va's simplicity in the mechanical aspect is perfectly complemented by its versatility. Hana Song is a heroine who hardly fits in a composition due to her characteristics. Perhaps at low levels it is more difficult to play defensively, but that can be avoided by changing characters. The key is to use it at times where the game suits our individual level. We can be good at playing compositions of dive in attack but not defend with it, so we will only select it where we know we will take advantage of it.
Anyway, versatility doesn't mean that D.Va doesn't work against certain characters. Hana Song suffers against Mei and Reaper because she, firstly, she can't block the main shot and secondly, she takes a lot of damage from ex-Talon agent. The South Korean does more damage at lower range, a situation in which Reaper also shines. As far as the rest of the tanks are concerned, characters like Reinhardt or Ramattra that deal pushback damage – and not projectile damage – make the Matrix useless. Zarya is also a good answer because D.Va can't block his main shot and since shields mitigate damage from his ult.
You can learn how to play characters from multiple video games in our Guides section.