Niantic angers the Pokémon GO community with a novelty as fleeting as it is juicy. The company released some boxes at a crazy price!
Niantic seems to want to give one of lime and another of sand constantly with the mobile game of Pokémon. The company has once again carried out a rather controversial maneuver that angers the community by withdraw a novelty that was enchanting the players of Pokémon GO: the Boost Box or Boost Boxes.
The team had already experimented with this format in January of this year, by introducing Premium Boxes that weren't available to everyone, but contained some pretty juicy content. Last week, a Boost Box It was perfectly priced for everything that was included. And it is that, for 399 PokéCoinsplayers could acquire the following:
5 Premium Battle Passes
5 Super Incubators
Backpack Expansion
Pokemon Storage Expansion
Somebody needs to kick out one of my pokemon RIGHT NOW! This is one of the best deals I've ever seen!
by u/TueboEmu315 in pokemongo
The total value of the box is 1900 PokéCoins, so this was a real deal. Another version of this box was also released which, even with the same price, only had 1 Super Incubator, 2 Incubators and 1 Lucky Egg. And what is the problem? That, shortly after having included them, Niantic has withdrawn both boxes by surprise.
Very few have been able to take advantage of this offer, for the short time it has been. His fleeting appearance has pleased many, but it has also angered many others, since they consider that They have left them with honey on their lips, generating false expectations by running into really powerful offers in the game.
Be that as it may, it was a novelty that could have been fruit of a mistake with the price, which further angers the players of Pokémon GOsince it does not show the real intention of offering really attractive boxes. Will it be an experiment to try big discounts in the future? It doesn't seem like it, especially knowing that video advertising is already being introduced to get free items.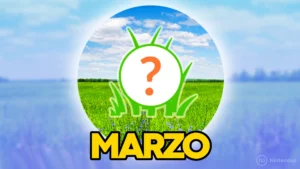 We tell you everything about the Pokémon GO Featured Hour in March 2023. All the dates, times, Shiny and bonuses.
Fountain