Recently Niantic, the parents of the popular mobile game Pokémon GOhave made official the presentation of the Community Day what will take place next month of february 2023 in Spain and all over the world. We already know that the Pokémon that will star in said event will be Noibat, the Sonic Wave Pokémon; a Flying and Dragon-type creature that debuted in the sixth generation of the franchise.
Next in this news we reveal all the details and features that we will be able to enjoy in this event.
Open your ears wide because we have good news, Trainers! Noibat, the Sonic Wave Pokémon, will fly in on the occasion of the #PokemonGOCommunityDay from February 5, 2023!

Find out here: https://t.co/JFCZ7VTPMD pic.twitter.com/4kH3PW0aqG Pokemon GO Spain (@PokemonGOespana) January 11, 2023
Date and time of the Noibat Community Day (February 2023)
The scheduled date and times for the next Pokemon GO Community Day in February 2023 with Noibat are as follows:
On Sunday, February 5, 2023: from 2:00 p.m. to 5:00 p.m. local time.
Features of Noibat Community Day in Pokemon GO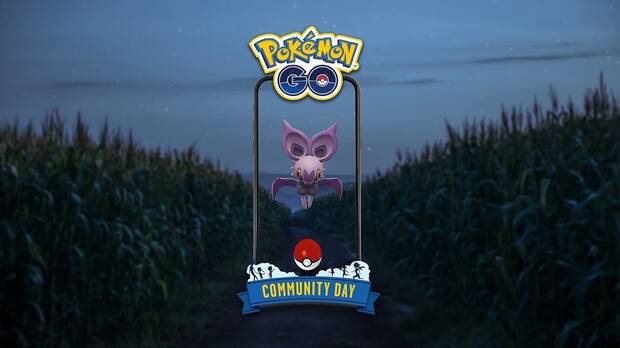 As regular players already know, the Community Day event is planned in such a way that for a few hours there is a Most Frequently Appearing Featured Pokemon so that we can capture it, evolve it, make it learn a new exclusive movement, and much more. These are the special features that will be activated during the hours that the Noibat event lasts:
Noibat will appear wild more often: and also, with a bit of luck, we can find the version of Noibat variocolor.
Evolve a Noibat: during the event or up to five hours after it ends to get a Noivern that knows the Thunderous charged attack.
Four Star Raids: Noibat will appear in four star raids. These raids will only be accessible with Raid Passes and Premium Battle Passes. Remote raid passes may not be used.
Special event stickers: which can be obtained by spinning PokStops, opening gifts and buying them in the in-game store.
For 1 USD (or the equivalent in your local currency): You'll be able to access Noibat's Community Day with his exclusive Special Research story Nonstop Noise.
Keep in mind about the special research story tickets that you are they cannot be refunded. In addition this research not include any logo in the game. Tickets will go on sale shortly before the respective Community Day event.
event bonuses
Likewise, as long as we have the Noibat Community Day event active, we can enjoy the following bonuses:
Triple Stardust: for catching Pokémon.
Double Candy: for catching Pokémon.
Double chance: for Trainers level 31 and above to receive Candy ++ when catching Pokémon.
Bait Modules activated: during the event they will last three hours.
Incense activated: during the event it will last three hours (except for the daily Adventure Incense).
Take snapshots: during Community Day if you want to get a surprise.
An additional special exchange is possible: up to a maximum of two a day.
Exchanges made: will require 50% less Stardust during the event.
Raid bonuses after Community Day
After the end of Noibat's three-hour February Community Day event we will be able to face off against the challenging four star raids during these hours:
Sunday February 5th of 2023, of 17:00 to 22:00local time.
If you manage to win these battles, more Noibat will appear around the Gym where they were held. for 30 minutes.
Pokémon GOis available free for Android and iOS since 2016. If you want to know more details about the title, you can consult our complete guide with tips and tricks.