At NBA All-World, augmented reality is also the protagonist!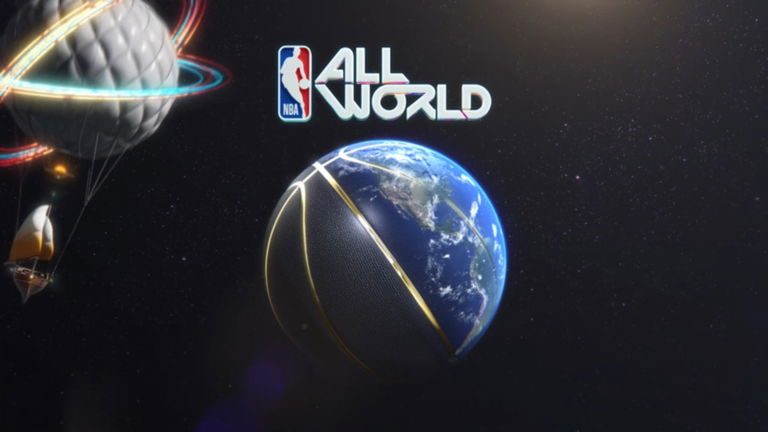 Niantic has not abandoned the formula of its popular hit Pokémon Go and after months in development it is finally has launched the NBA All-World title, in which augmented reality is also the protagonist. Thanks to this technology, players can search their real location for some of the biggest names in the NBA to challenge and recruit them for their team.
NBA All-World, which has been developed in collaboration with the National Basketball Association of the United States, is freely available. By being a part of this world, fans will be able to customize their NBA players with items they pick up in real-world locations. While players will also be able to compete in one-on-one matches on the courts of a neighborhood, among other places.
"Collect" NBA stars
Too NBA All-World is expected to cover aspects of recreational basketball, including a database of real-life courts and other locations. Segpun can be read in the game's description, available on the App Store:
NBA All-World unleashes the new era of Hoops. Step out, slip on the sneakers of today's NBA superstars and go 1v1 against the best players in the world.
In addition to the action on the street and court, NBA All-World also gives fans a behind-the-scenes look at the lives of their favorite NBA players.
While in-game, players can learn about real-world locations that are personal favorites of players across the league. In addition to that, Niantic is promoting these efforts with different marketing actions.
One is leveraging Niantic's Campfire social app to add a real-world social aspect to the game and make it easy to connect with other basketball fans and the broader NBA All-World community.
He is also working on a short-form documentary series called "Where Am I From" starring a number of players including Jalen Green, Jordan Poole, Karl-Anthony Towns and Andrew Wiggins.
As the first officially licensed sports title from Niantic, NBA All-World seeks to inspire people to explore the world to experience everything the game has to offer. According to Matt Holt, director of consumer products for the NBA:
Through our collaboration with Niantic and the NBPA, this game helps expand the world of the NBA and its culture to virtually every neighborhood in the world.
This title joins the content list of the best options to enjoy basketball on your iPhone and it is also free and fun. Ready to start?