In the decades of competitive video game history, many players have made their mark on their respective titles or even on the industry as a whole. There are names that, despite the dynamism and volatility of esports, remain with the passage of time. Perseverance, talent, fame, innovation… For one reason or another, there are certain personalities who have transcended their player image to become stars. In this article I do not intend to list in ascending order the athletes who have received the most income, nor those who have won the most titles. This text includes some of the most relevant players in history and who have done the most for the development of their sport. Okay, yeah. Many of them are also among the most successful and highest paid.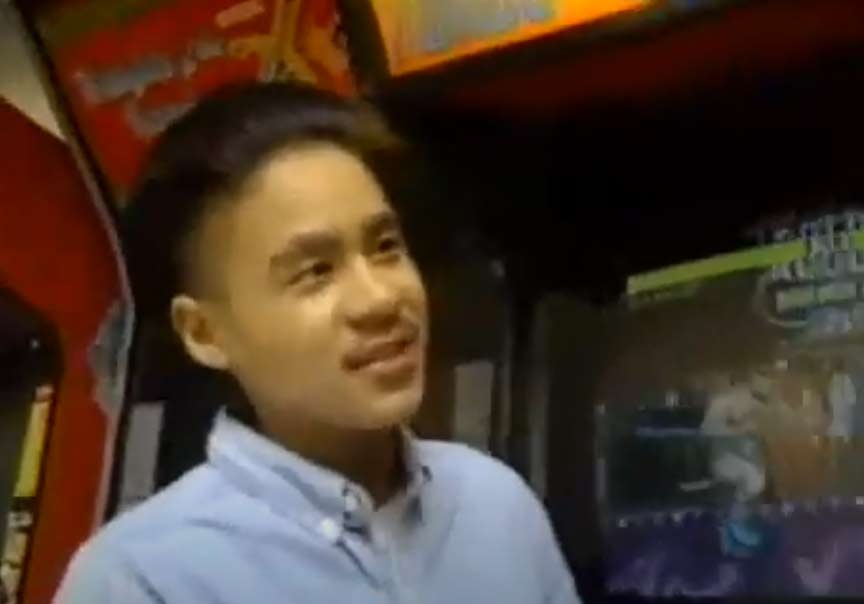 I would like to start this list with a player who reached the top before the advent of the internet and live broadcast competitions. A true legend of the famous title Street Fighter in the 90s, who disappeared from the scene when he turned 17. For the regulars of the arcades in California a little over 20 years ago, the name of I take Ohira was well known at the beginning of the Street Fighter II competitive. In an old interview, Tomo explained how he became engrossed with Street Fighter II when his brother took him to an arcade for the first time. From that moment he never stopped playing, practicing 3 to 4 hours a day. Tomo and his coach reached the point of having to look for serious rivals who could present a good fight, the star player had no rival during these years.
The reason why he is not one of the names that first pops into the heads of fans, especially the younger ones, today is that Tomo Ohira suddenly retired at the young age of 17. In a recent interview, the first champion of Street Fighter of history explained how victories stopped representing a moment full of euphoria, gradually becoming something to which he had already grown accustomed. Tomo Ohira fulfilled his goals in the competition, and simply left the scene on a high.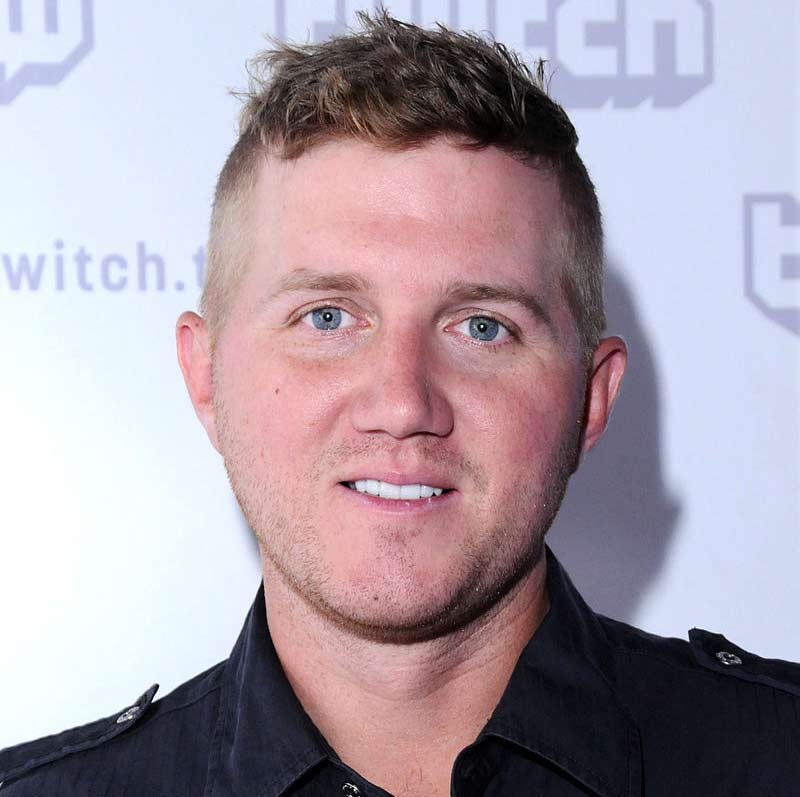 Another of the first names to gain a foothold in the world of esports was Johnathan «Fatal1ty» wendel. The American was one of the first people to be considered a professional video game player in the Western world with a work ethic similar to Asian gamers, at that time the most dedicated. Thanks to his victories in titles like quake either Doom, shooter in first person, "Fatal1ty» He managed to collect earnings of more than 1 million dollars in various tournaments. His achievements became so relevant that «Fatal1ty» appeared on media cover as Time, The New York Times, Forbes, and the BBC World Service. The player also knew how to prepare for the moment in which he stopped competing professionally and created his own brand of computer peripherals, thus ensuring income beyond his earnings in competitions.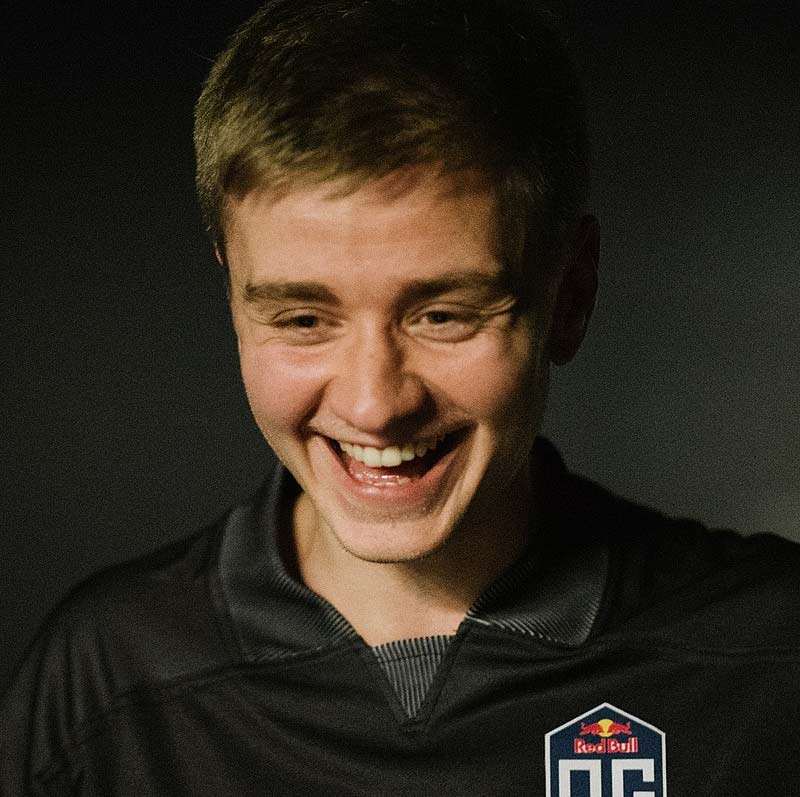 Even if he hasn't created his own business selling peripherals, one gamer who won't have to worry about money anymore in principle is John «N0tail» Sundstein. This pro player danish from dota 2 He is the player who has earned the most money in official tournaments of any esport. Among his greatest achievements stands out having won The International, the Dota 2 World Cups, on 2 occasions. It is not surprising that having reached the top in this title no less than 2 times, N0tail leads the ranking of earnings. Dota 2, developed by Valveis one of the esports that most prize pool offers to its participants. This is achieved in part thanks to the collective financing model that they have designed for The International, where fans can contribute money that will go towards the prizes of the winners. N0tail is currently taking a break as a professional player to mentor the new roster of his current team, OG.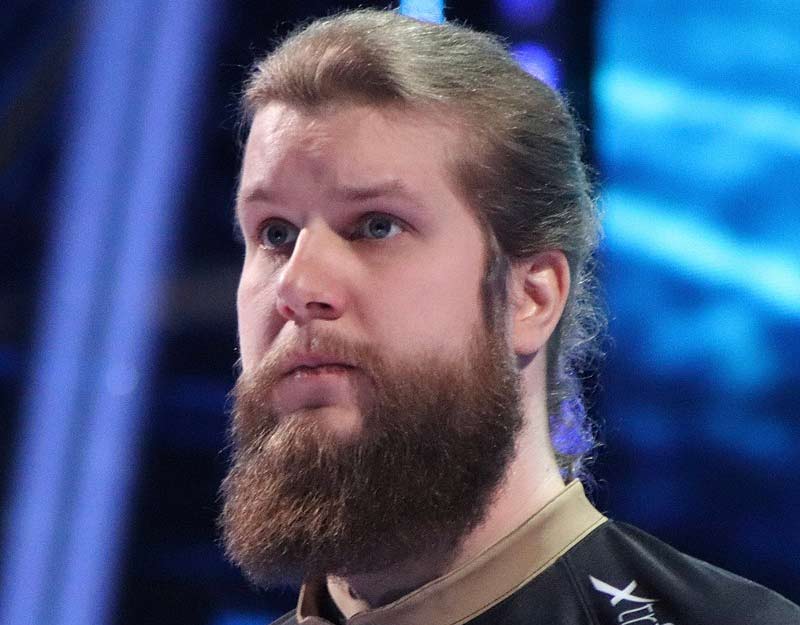 We change the genre but not the developer, Valve, to now talk about one of the best players he has ever seen Counter-Strike. Patrick «f0res» Lindberg is a true living legend of the famous game fpsand it is that, in addition to his victories in Majors Y LAN'sf0rest was also part of the legendary 87 – 0 Ninjas in Pajamas team. The longest winning streak ever seen in counter strikeand. The Swede was the last player to leave NiP, thus closing a stage that will be very difficult to match or surpass. He was also part of fnatic Y SK Gamingbeing one of the few players to have been a permanent member of the 3 most historic clubs in Sweden.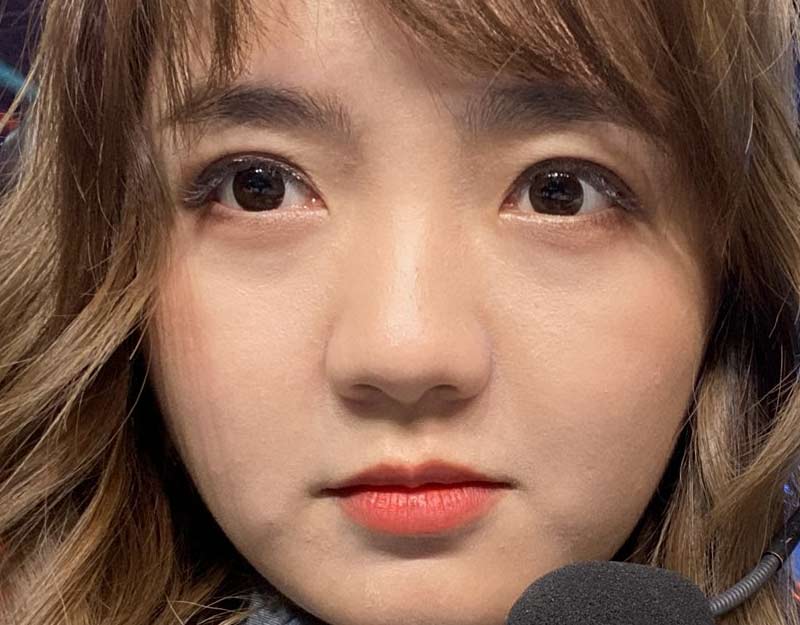 Li «liooon» Xiaomengof Chinese origin, made history not only for being the first woman to win the Hearthstone Grandmasters Global Finalsif not also for being the first to win an esports tournament in the BlizzCon. Furthermore, with his victory at the Hearthstone Worlds he also became the first person from mainland China to win. In his victory speech, "Liooon» made an appeal to support all women who dream of becoming champions in any esport. Prior to her worlds victory, she had to endure sexist comments while waiting in line to access her first Hearthstone tournament. Two years later she would proclaim herself the best player in the world.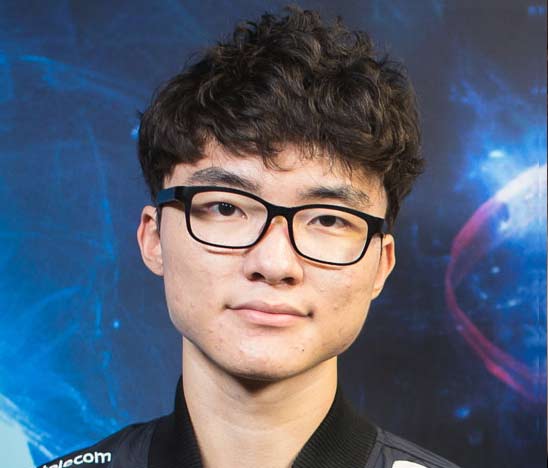 The next player on the list is currently considered the best player of League of Legends of history without discussion. With 3 World Cups behind him (more than any other player), Read "Faker» Sang-hyeok He is a benchmark not only for his lifelong team, T1, but also for League of Legends generally. Anyone who has played the title, or followed its competitive scene, knows that watching Faker play means having a high chance of witnessing impossible plays and millisecond reactions. I still remember one of the first clips I saw of this player, in his legendary confrontation against ryu, and how I had to stop every second of the video to try to understand what was going on. Faker has a career full of impossible plays and unforgettable moments, and to this day, although there are many players who have managed to defeat the Unkillable Demon King (his nickname) there is no one who has managed to stay at a level so above average for so many years.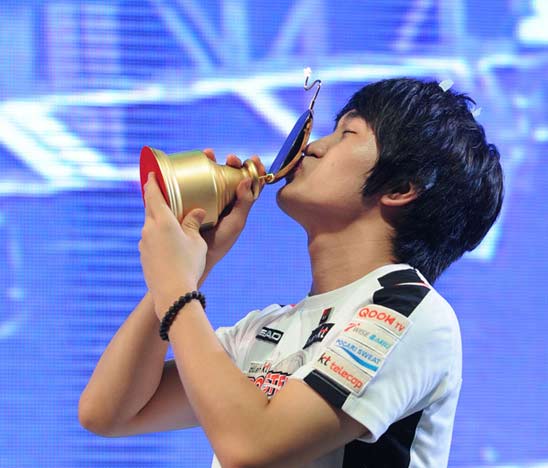 We're not leaving South Korea to talk about the next big name on this list, Read "Flash» Young-ho. Nicknamed "God" and "Final Boss" of the starcraft, He began his career in the title at just 14 years old, being considered a child prodigy. Numbers 1, the highest Elo peak, the longest winning streaks in TvT and TvP… It's no wonder Flash is considered the best Starcraft player of all time. Known for his defensive and analytical abilities, Flash scored a 70% win rate and held the top spot for the longest time. KeSPA Ranking since Boxer Y Nothing. His obsession with perfection led him to be known for measuring the distance of the mouse, keyboard and screen with a ruler before his matches.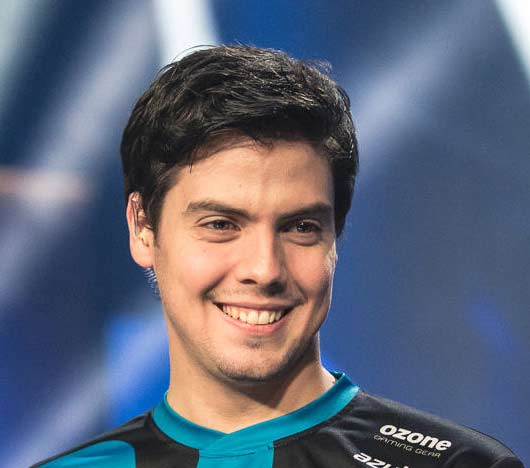 If you allow me, I would not want to continue this ranking without mentioning one of my favorite players, and one of the first pro players that I met with Faker when I started playing League of LegendsIt's been more years than I'd like to admit. He is not a player who stands out greatly due to the number of titles won, although he did win the first World Cup in LOLheld in 2011. A few years after that victory, and still playing in the same team, Fnatic, Enrique "xPeke" Cedeno He starred in one of the most remembered moments in the history of League of Legends, when he gave his team victory after performing a back door (enter the enemy base without being detected to end the nexus before being eliminated by their opponents), against SK Gaming. On the opposing team was Charles "Ocelot"the Spaniard who years later would found G2one of the best-known clubs today, to later be removed from it due to his controversial friendship with Andrew Tate.
«xPeke» He is remembered not only for his great quality as a player, but also for his funny moments in interviews, streaming and at any time during the competition where he thought he could sneak a little joke.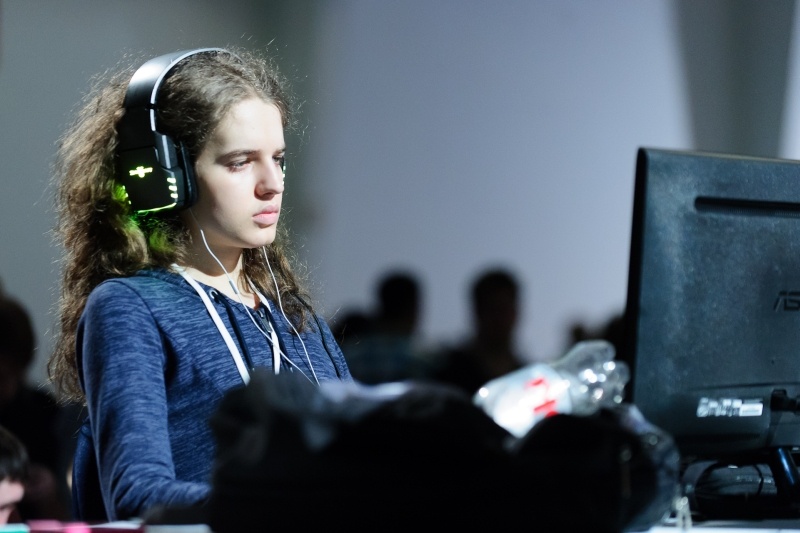 Unfortunately, and as we mentioned before with the Hearthstone player «liooon», being a woman can be an extra impediment when it comes to building a career in esports, an industry that, although it has come a long way in the right direction in recent years, still has a long way to go to achieve full equality. Now, imagine that you are also a transgender player trying to prove your quality in a "man's game". It is the case of the player of starcraft, Sasha "Scarlett» Hostin, the Canadian who showed that anyone, regardless of their gender, can reach the top of an esport. Scarlett was victorious in the Intel Extreme Masters, the oldest video game tour in the world, being the first woman to do so (and the only woman competing). The nickname "Queen of Spades" rose to fame not for being transgender, but for her quality and her reckless strategies in the game.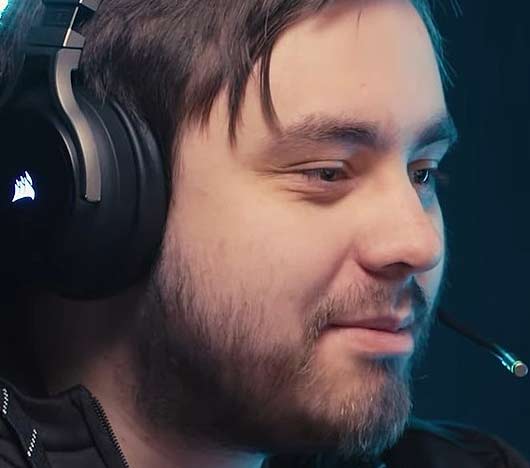 I'd like to close this list with a player who has mastered his title like few have, but is rarely mentioned in lists of the best esports players. Normally, Tier 1 esports are the ones that get the vast majority of attention, leaving aside many other video games in which it is not easier to reach the top. For this reason, I think Pierre «turbopolsa» Silfver has a deserved place as one of the most dominant players in Rocket League, the frenetic esport that mixes soccer with the motor world. To date, he is the only player to have won the RLCS four times, the only one to win the MVP title in two RLCS, the only one to win a World Championship representing two different regions, and the only one to win a Regional Championship in two different regions. Turbopolsa is a living Rocket League legend, and has repeatedly shown that he knows how to stay at the top of an esport where you can't afford to lose a single millisecond of reaction time.
These are just some of the most relevant players in the years that we have enjoyed in the electronic sports industry. My intention is not to open a debate about who is better, or who should be above. For this reason I have not added a numerical ranking to each player. What I intend rather is to show my admiration and gratitude to those people who, in one way or another, have helped or continue to help in the professionalization and growth of esports. The years will continue to pass, the players will change, but there is a place reserved for those mentioned in this text as true legends of their respective sports.