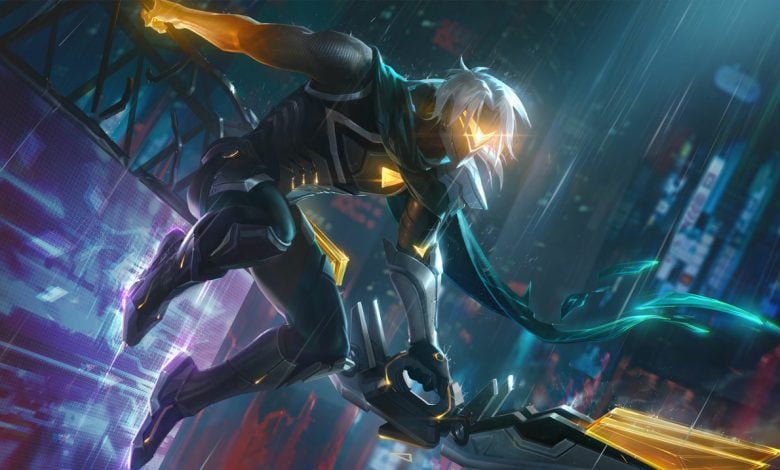 During the last weeks the metagame is generating debate in the League of Legends community, especially in the position of support. Marksmen are breaking into the meta as a high priority pick, but not just in their natural position, but also as supports. One of the great 'revolutionaries' of this trend is Ryu Min-seok «keria«, T1 player. However, this week the surprise has been given by Invictus Gaming at the hands of Varus.
Invictus Gaming has given the surprise against EDward Gaming selecting Varus as new support. The selection has been accompanied by Draven, who did work as a shooter to use. The set of the League of Legends Pro League (LPL) has emulated the modus operandi of Keria when he chose Kalista as support. Teaming up with Glorious Enforcer, the game plan for bot lane is mostly about snowballing by dominating the laning phase.
holup let em cook pic.twitter.com/TkwlR4F4eX

— LPL (@lpenglish) February 1, 2023
The selection of Varus as support It has not only meant a surprise, but also positive results for Invictus Gaming. The 2018 world champions have prevailed against EDward Gaming with a resounding 2-0, signing a good performance with the Punishment Arrow. Zhang Rui «Wink«, IG support, has finished the first map with a KDA of 0-1-7. In this metagame, profiles like Wink's become important, that is, players who currently play as supports but who have previously had a tour as ADCs.
Professional players already echo the situation in the bottom lane, so Riot Games has already decided to make changes for future versions of League of Legends. The developer wants to improve characters more focused on initiations such as Alistar, Nautilus or Thresh. At the same time, Riot, who wants to give more viability to champions of disengage like Braum.