The new season 2 of Fortnite It has been released a few days ago with a good handful of new features (and some weapons that are pretty broken) with the promise of giving one more twist to what the battle royale has us used to. However, as much as Epic Games wants to innovate, this is not something that I am going to do in this article. Why am I saying this? Well, because I have kept the tradition of bringing you an article with the best places to fall in each season for years and I'm not going to stop now.
That is precisely what you will be able to find along these same lines: a top 5 of the places on the Fortnite map where it is convenient to start in each game with the aim of taking the first steps within it in the best possible way. But before leaving you with the places in question, I will tell you what rules I have followed to choose them:
That there are many chances of a chest appearing to start the game with good equipment ✅
that is not a very crowded place so we can loot quietly ❌
Top 5 best places to fall in the new Season 2 of Fortnite
Before leaving you with the list of places in question, I have to highlight that I have designed the top based on the data that can be found in the tool Fortnite GGwhich shows clearly and directly the places where chests are most likely to appear. Now yes, let's go to trouble.
medieval pier
picturesque square
Kinetic Quarry
grand farm
Quiet Hot Springs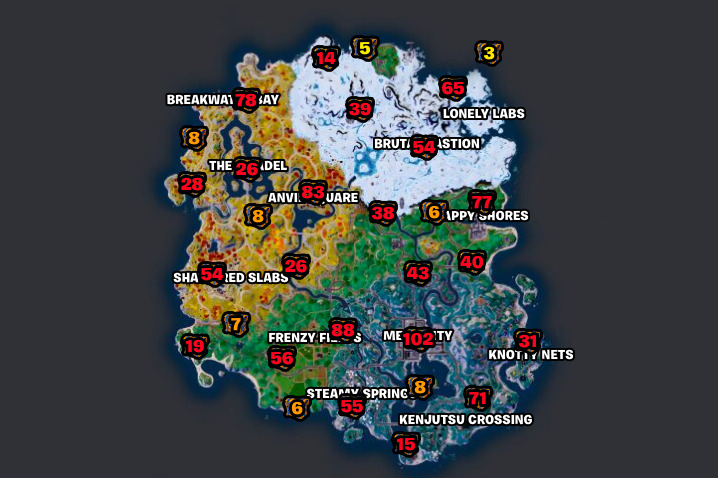 What are your favorite places to drop in this new Season 2 of Forntite? I read you in the comments.