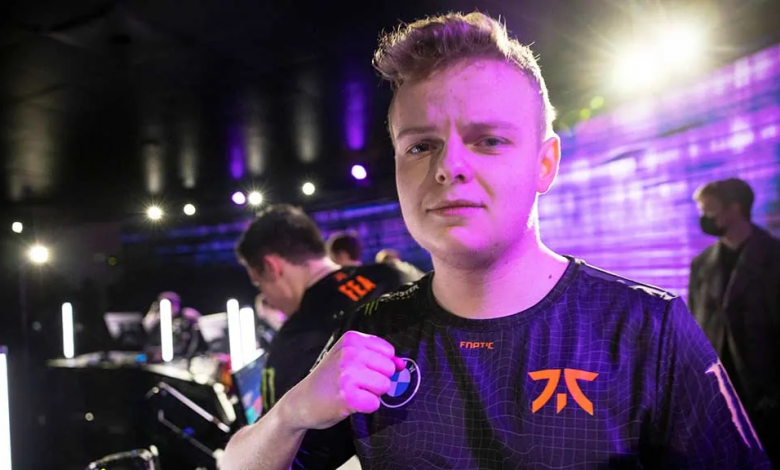 Due to the format change of the VALORANT Champions Tour (VCT), many players present during 2022 on the circuit will not repeat their appearance in the short term. However, while waiting to be signed by clubs associated with Riot Games, a viable option is to play in the challengers -division lower than VCT– to be on the lips of experts and fans. This last path would have been taken by three former Fnatic players: Enzo Mestari, Martin Peňkov «MAGNUM» and James Orfila «Mystic«.
As Alejandro Gomis has advanced «anonymity«, journalist from Blix, Apeks will sign the three ex-players of the black&orange for the next season. The Norwegian organization would reach the circuit challengers through the Polaris League, a competition that unites the British, Irish and Nordic teams. Magnum, Enzo and Mistic would compete in Apeks with the hope of winning and, in the case of not signing before a VCT club, being able to promote on sporting merits. Riot Games intends for the VCT participants to extend until 2027 with one new team per year.
Magnum was the first player to leave Fnatic during 2022. After the masters from Reykjavik, where the British club played with Enzo and Joona Parviainen"h1ber»As temporary substitutes, the Czech put an end to his time as a club player. From there he signed with KOI, where he finally avoided relegation from the Rising and reached the semifinals of the CrossFire Cup. After his performance in Iceland, Enzo stayed in the orange team until November 30. Instead, Mistic remains in the club's inactive squad.
The leak would not only reveal the new destination of the three players, but also the arrival of Apeks at Polaris. Currently the Nordic league only has four confirmed teams: FOKUS, HSDIRR, who cars? and Human Tripwires. Four of the remaining teams would enter via direct invite. Instead, the two finals would access the BEACON Open. The champion and the runner-up will complete the Nordic league.