The eternal debate: Should professional players be the best at soloQ, or at least have hundreds of games ranked? This topic has always been on everyone's lips, especially for the Europe's performance in Worlds.
The soloQ is a tool available to everyone, even professional gamers, to train and practice champions, buildsmechanics or game times, although many agree that It is very different from competing at the highest level.
However, it is one of the best ways to practice outside of scrims (training matches between professional teams), watch videos or replays or study champions based on statistics.
In NA and during Worlds, the professionals have had the Champions Queue, something that also comes to Europe after being requested by legends like Perkz, so here there is not only Q…And how are the pros doing in this season 13??
In lolpros.gg you can see how it goes ladder of players with a professional contract in the LEC and verify who is tryharding and training hardsomething that shows what they play outside of their working hours.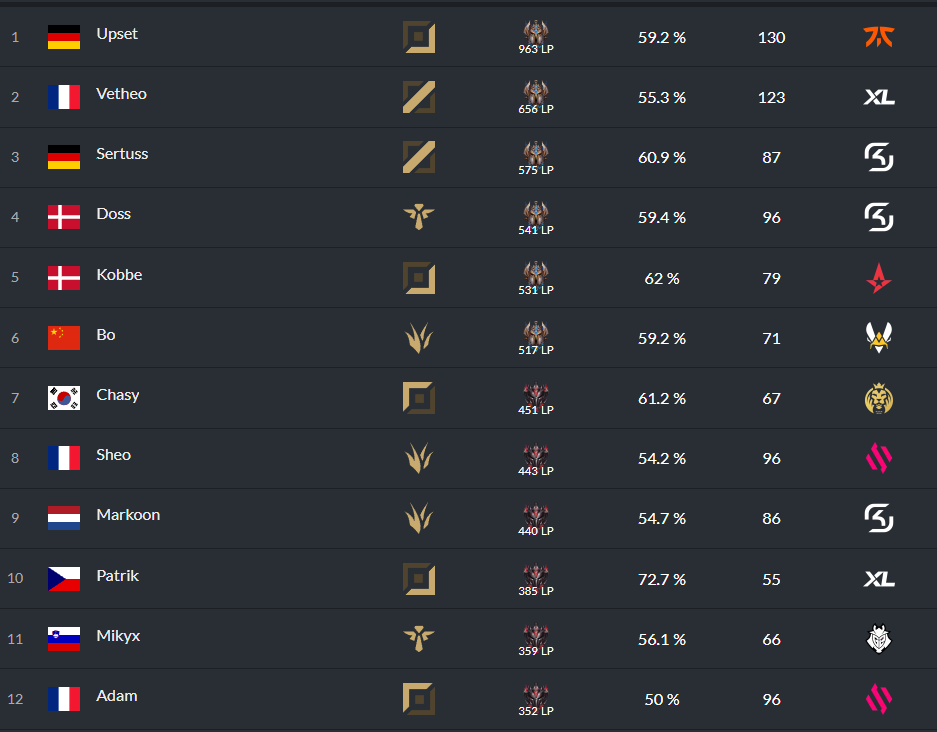 And although it does not mean anything at all, it does show the state of form of a player or, at least, how much is vitiating LoL; Upset is the top 1 (despite being ADC along with Rekkles in Fnatic), followed by Vetheo, from XL and two from SK Gaming: Sertuss and Doss.
The new toplaner from MAD Lions, Chasy, is in the top 7 with 451 LP in Grand Master and the first Spanish in the ranking is Razork, a Fnatic jungler with 300 LP. Elyoya, below with 164 LP. In fact, There are only 6 LEC players in Challenger.
SoloQ's top 20 in Europe | LEC players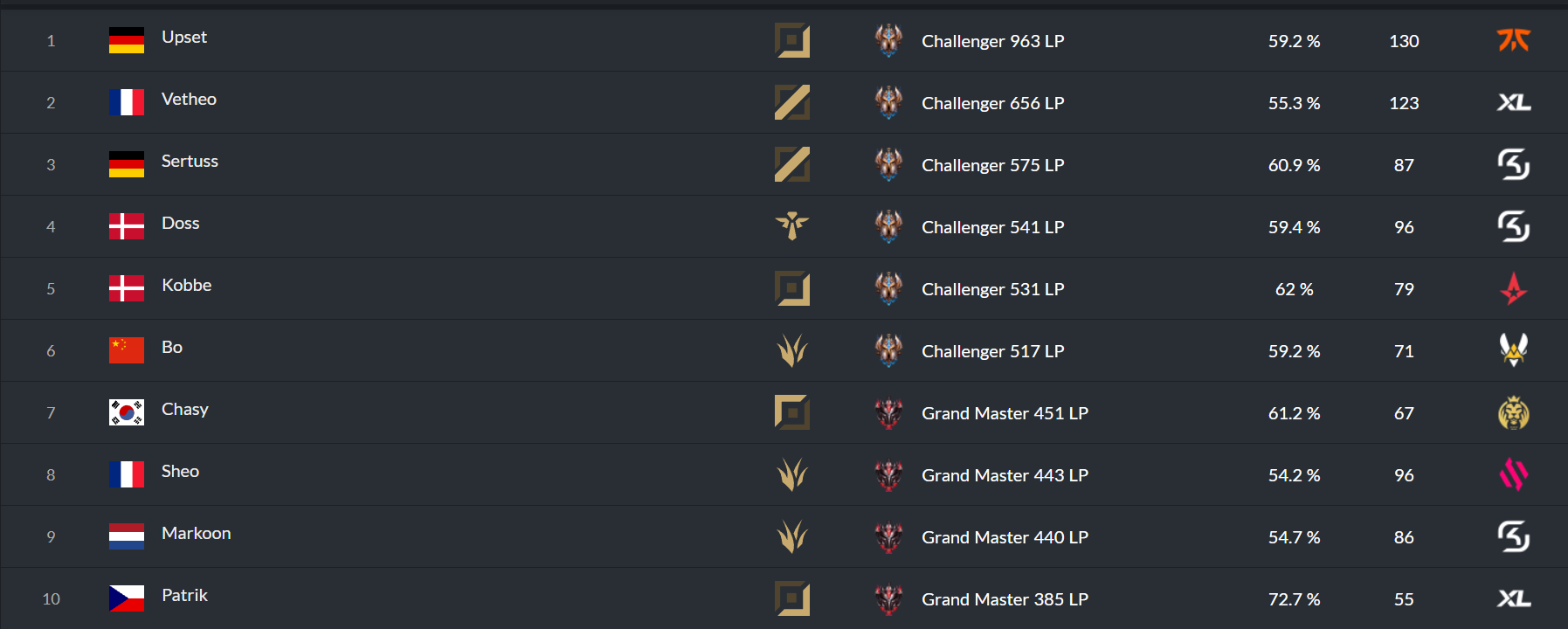 Obviously This does not mean anything but it does show that few soloQs are played in Europe and that, perhaps, players should tryhardear something else… Although we're only a few weeks into season 13.