Some time ago I started to have some mixed feelings about Fortnite for various reasons, but one of them has to do with not feeling as much need to play battle royale lately, which has made me much less attached to everything it has to offer. Gone are those days when I could take a walk through the Choppy Peaks on the map in Chapter 1; although today I bring good news to all those who feel like me.
The thing is, last week the new Unreal Editor for Fortnite, which corresponds to the map creation tool that gives life to Creative 2.0 of the Epic Games battle royale; something that has left us with a series of unpublished maps that do not have any type of waste, as it happens with the one that I want to talk about here. You have already read it in the headline: someone has recreated the map from Chapter 1 of the game and I will tell you below how you can enjoy it.
How to return to the Fortnite Chapter 1 map in Creative 2.0
The map in question has been created by the community user known as Atlas, as collected JorgeMost on Twitter ✅
The code to access the island is 2179-7822-3395 👈
At the moment it only offers games for up to 50 players, but this is a beta version of the level, so it is expected that the capacity will be expanded in the future ✅
On this map you can find an exact replica of the one that hosted the games in Chapter 1 of Fortnite ❗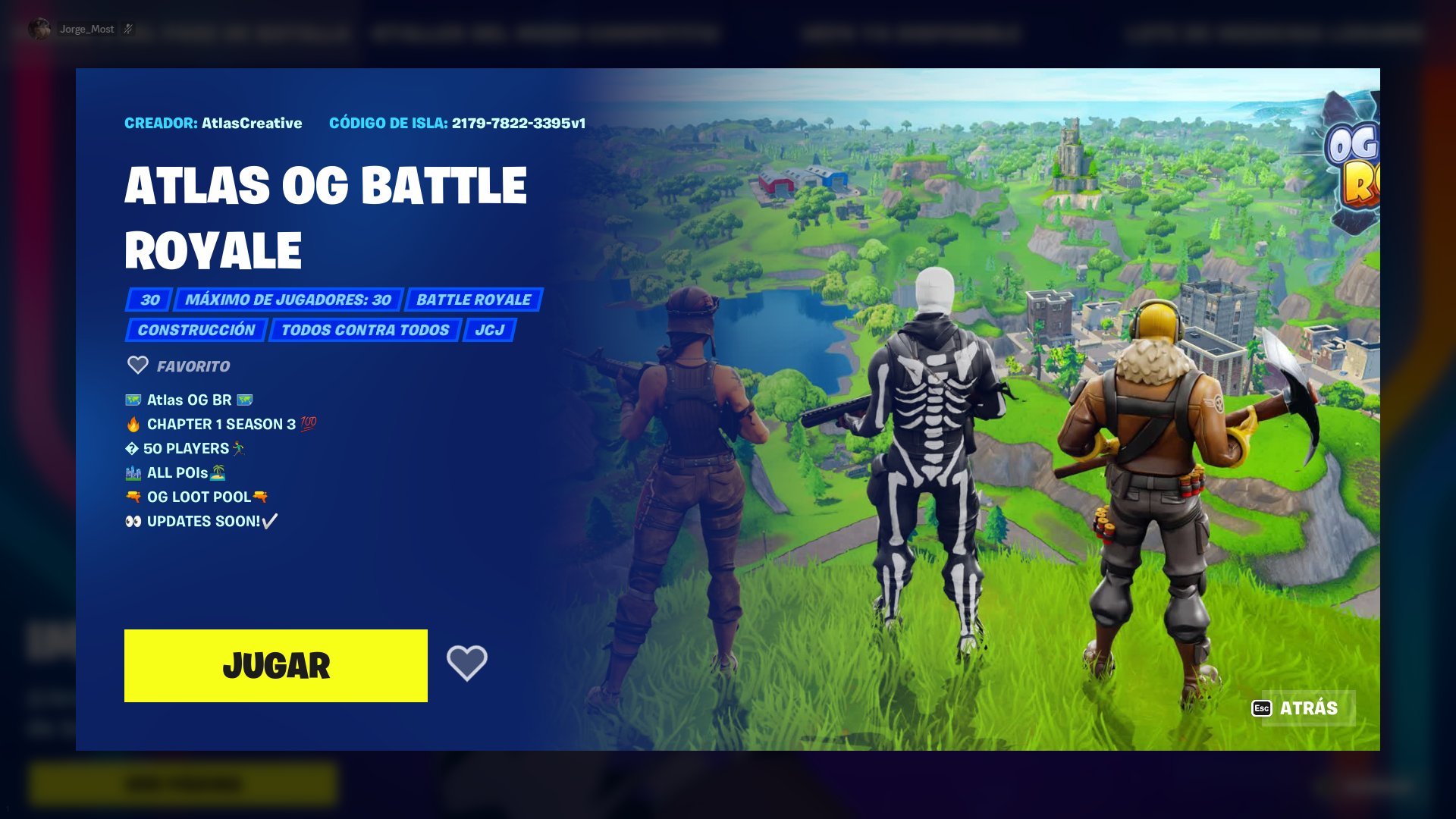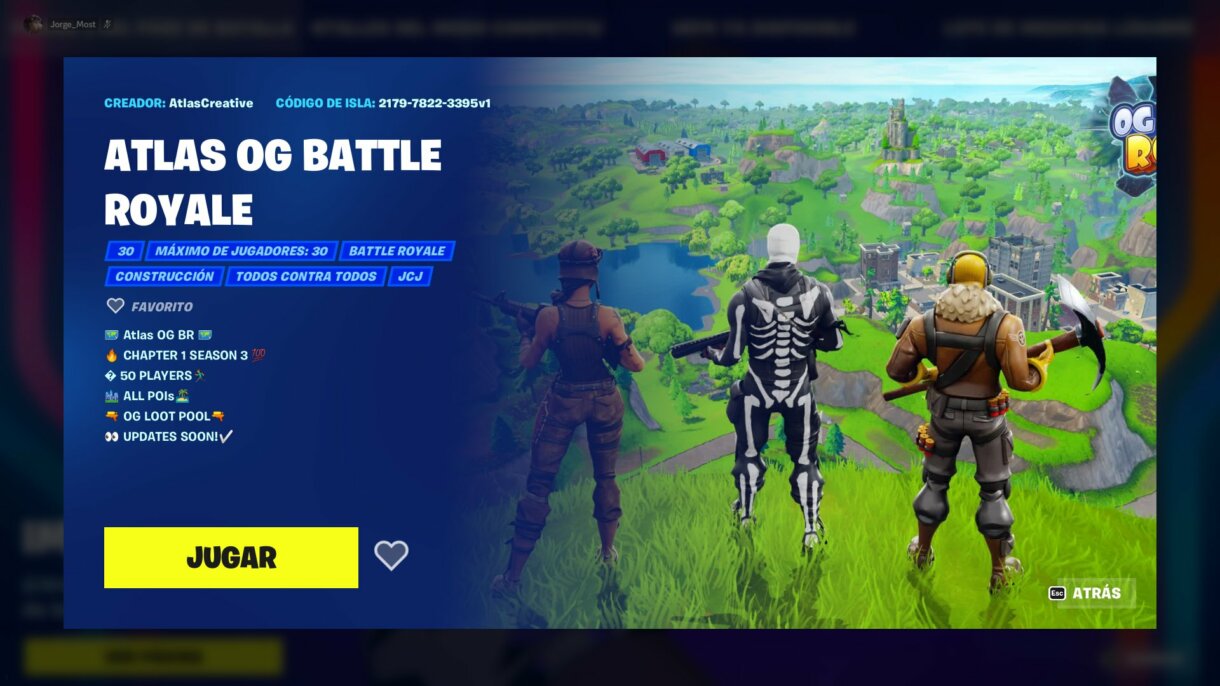 How do I search for an island in Fortnite Creative with a code?
The first thing you will have to do is to access Fortnite itself 1️⃣
Once you are in the lobby, you will have to choose mode 2️⃣
Once there, you pass the tabs to the last one, which receives the name of Island Code 3️⃣
That's when alone you have to enter the specific code to take you to the map you want 4️⃣
What do you think about the possibilities offered by the new battle royale Creative 2.0 tool? I read you in the comments.